Feeder, The Blackout, Los Campesinos!, Pete Lawrie - Cardiff Big Weekend 2010
It's the Friday of Cardiff Big Weekend. It must be raining.
The omens were, paradoxically, good. This time last year, as the rain streamed down, Kids in Glass Houses played a stormer in the gathering gloom of a Cardiff summer evening. The Blackout had nothing to worry about. The drizzle, now incessant, put a damper neither on the crowd's rabidity nor the Merthyr band's own party rock.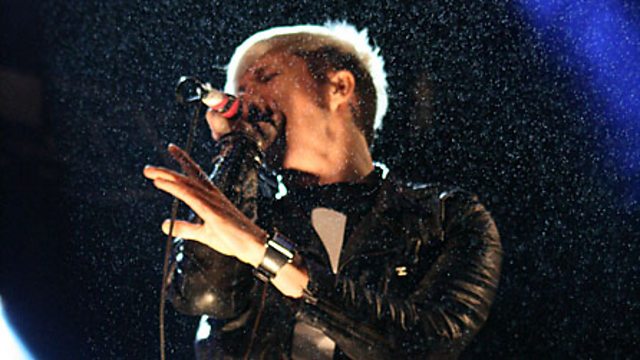 I'd spoken to a crew member a little earlier. Blackout fans had been queuing to enter the site from 5am, and down the front, as they launched into their fist-pumping set, there was near hysteria. The Blackout aren't huge but their fans are incredibly loyal. Witness the singalong of It's High Tide Baby for proof positive.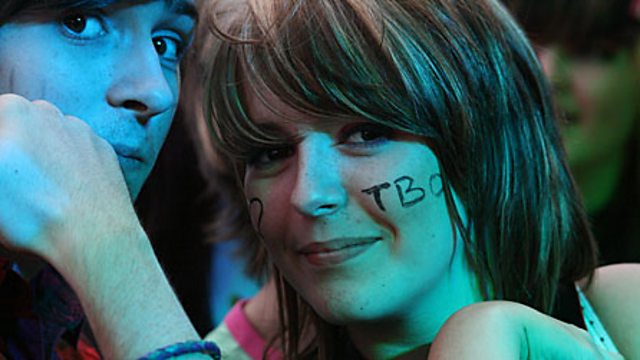 There was a girl down the front with 'I heart TBO' across her cheeks. It's as obvious a display of fan affection as the average 16 year old can do. And there were so, so many teenagers (mainly girls) in the crowd, all displaying some love for the band.
The Blackout rock, as usual.
Earlier in the evening, Los Campesinos! had played a belter too. Perhaps relishing a big crowd and the chance to wow some unfamiliar passers-by, Gareth and his cohorts played a great set, combining the twee-core elements of fiddle-scraunching folk with crazed, punk wig-outs.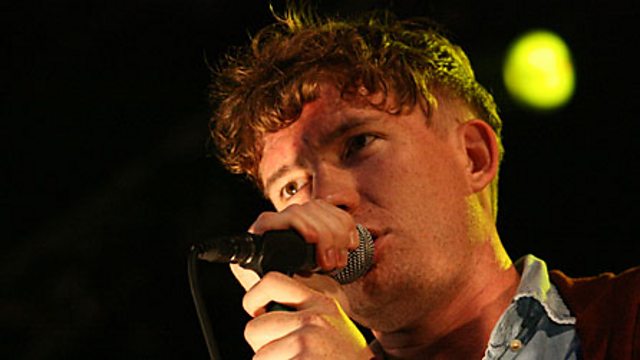 They sounded magnificent, and wonderfully un-twee. I've hitherto been ambivalent towards LC! but here was proof that, live at least, they can rock as hard in their own way as dudes with axes and stuff.
I gave myself an evening off Saturday as I wasn't enraptured by the thought of spending a headline set in the company of Chaka Demus And Pliers. But if you went on the day, please leave your comments below. Instead, I went back to Cardiff's Civic Centre for a Sunday in the company of Pete Lawrie and Feeder.
Chilled-out is how I'd best describe Lawrie's audience. Mostly seated, they clapped politely and cheered sporadically at the Penarth man's finely-wrought, semi-acoustic vignettes. "Anyone from Dinas Powys?" he asks to a surprisingly loud response. "I used to work in the garage there. It was rubbish!"
He went down well, especially with a spangle-covered, wildly enthusiastic lady down the front, singing along loudly. If Lawrie's album, coming soon through Universal/Island catches on, he may find himself with a few more fans singing his songs back to him.
Then there was Feeder. I'd never seen the Big Weekend site so crowded. Tens of thousands seemed to be crammed onto the green in front of the stage, and down the front, waiting expectantly, was a mix of ages, genders and races, all singing to Summer Of 69 and Livin' On A Prayer and occasionally breaking into chants of "Feeder! Feeder!".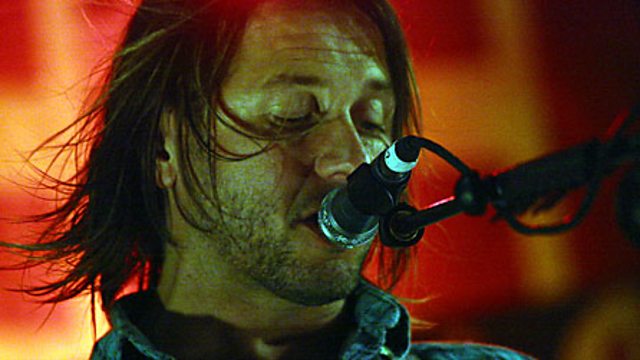 Grant Nicholas, honorary Welshman Taka Hirose and their bandmates are one of those bands able to trade on past glories and not sound like they're treading water. Sure, the older material got the 'I know this off the radio' and 'Oh it's that CD player song' reactions, but the new tracks from Renegades were proper rock and Feeder hammered out the hits like a British Foo Fighters. Their radio rock is pretty crunchy and a good end to the UK's biggest free music festival.
Galleries from the weekend:

Occasions like the Big Weekend should be approached having put one's scepticism to one side; it's a weekend for families who may not be familiar with the acts playing to consume ice creams while being exposed to jazz-funk, reggae, pop-punk or windswept indie. It's for partying and dancing. The core fans of bands like The Blackout, Los Campesinos! and Feeder get their kicks out of it, but so do the casually interested.
Feel free to comment! If you want to have your say, on this or any other BBC blog, you will need to sign in to your BBC iD account. If you don't have a BBC iD account, you can register here - it'll allow you to contribute to a range of BBC sites and services using a single login.
Need some assistance? Read about BBC iD, or get some help with registering.