Stories From The Sea at Oriel y Parc
New works will go on show at the Stories From The Sea exhibition at Oriel y Parc in Pembrokeshire as the display enters its final stage.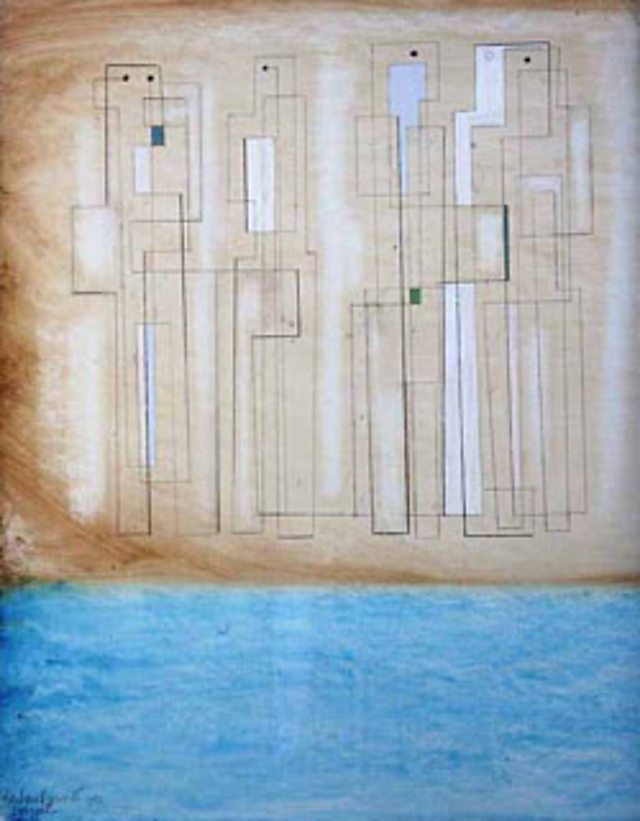 Barbara Hepworth, Project (group of figures for sculpture) © Bowness, Hepworth Estate. City & County of Swansea, Glynn Vivian Art Gallery Collection.
The exhibition has been running at the gallery in St Davids since 16 April, but the installation of new art works and objects has bolstered the marine-inspired display for its concluding months.
New paintings going on show include Project (group of figures for sculpture) by Barbara Hepworth.
Other new works on display include a selection of pieces by 20th century British artist Graham Sutherland, whose bequest to Pembrokeshire led to the opening of Oriel y Parc, where rolling exhibitions always feature a selection of work by Sutherland.
There's also work by Gavin Turk, a seascape by Tenby-born artist Augustus John and examples of maritime treen and scrimshaw on loan from a private collection.
The exhibition opened with a wide variety of artworks, with pieces from Pre-Raphaelite Edward Burne-Jones to Welsh artists Ceri Richards and Richard Wilson, examples by 20th century figures such as David Jones to more contemporary work by Jem Southam, Jennie Savage and Marcus Coates.
Also on display is a collection of 25 intricate glass sea creatures, including jelly fish, anemones and sea slugs, by Leopold and Rudolf Blaschka.
The gallery was closed on Wednesday and Thursday this week to allow for the hanging of the new pieces, but will reopen on Friday 18 November.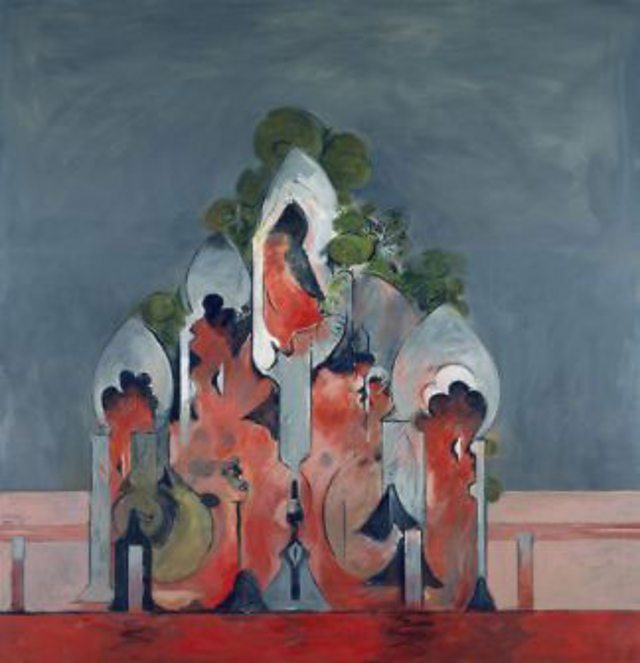 Graham Sutherland, Cathedral ©The Estate of Graham Sutherland
Stories From The Sea: Above, Below And Beyond The Tide runs at Oriel y Parc until 19 March 2012. For more information on the exhibition and the gallery visit www.orielyparc.co.uk.