Drier and more settled over the next few days
We've seen an improvement in the weather across Wales today although it's remained windy.
On Wednesday night, strong to gale force winds blew sand from the beach in Colwyn Bay up onto the promenade.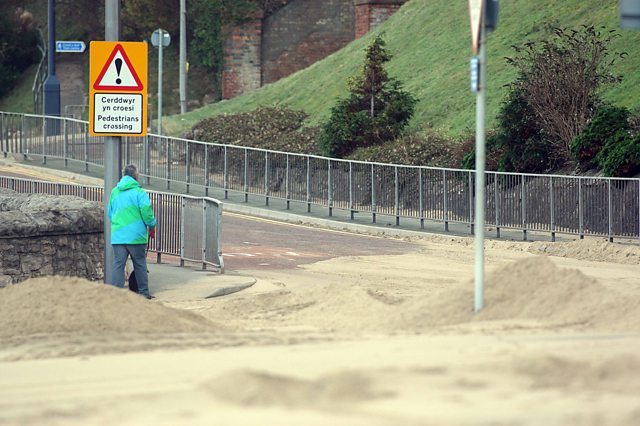 Sand blown up onto the road at Colwyn Bay by strong winds by HADYN IBALL.
While on Thursday, big waves closed the road along the sea front during high tide.
Waves crashing over the promenade at Colwyn Bay by HADYN IBALL.
The highest wind gust recorded was 60mph at Aberporth in Ceredigion.
The next few days will be much drier and more settled with high pressure nearby over Ireland bringing variable cloud, sunny spells and overnight frost.
A few fog patches are possible too which may be dense and freezing in places and slow to lift.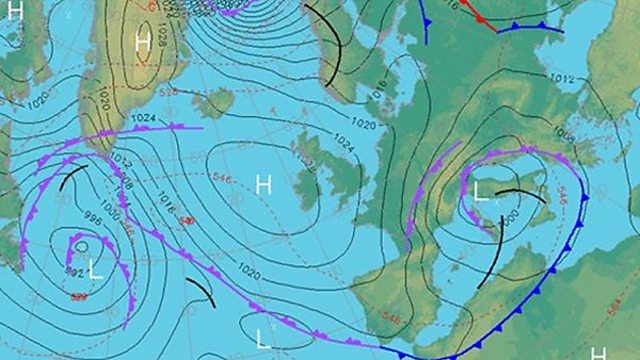 Met Office weather chart for Saturday 23 November 2013.
If you're in Cardiff for the rugby on Friday evening for Wales v Tonga, it will be cold but dry with a clear sky.
The temperature at kick-off will be around 4 Celsius with a light breeze. 
Into next week and it looks like there's plenty more dry weather to come with just a few showers, perhaps a little rain later on Tuesday.
There's no sign yet of any heavy snow on the horizon as we head into the start of December. It may turn milder and more unsettled in the north with high pressure towards the south.
Derek