Rob Lewis wins Tir na n-Og 2011 English Award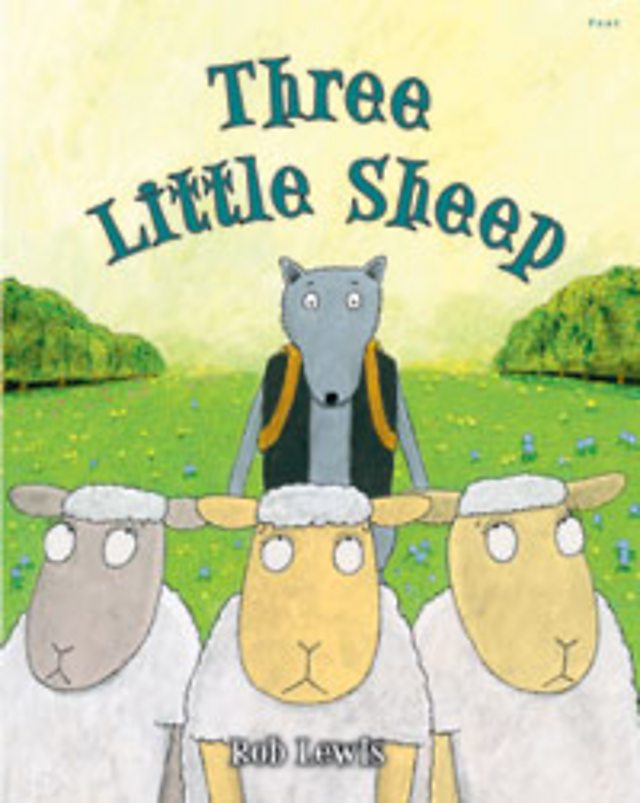 Rob Lewis' Three Little Sheep
The Tir na n-Og Awards were established in 1976 with the intention of raising the standard of children's and young people's books published during the year, and to encourage the buying and reading of good books.
It is the second time in his career that the author and illustrator, who lives in mid Wales, has won the prize.
Lewis' illustrated book, a twist on the well-known children's story of the Three Little Pigs, is published by by Pont Books, a branch of Gomer Press.
In the tale the three sheep are startled by the appearance of a wolf while they are roaming in a meadow. They flee and the wolf chases after them - but the 'predator' isn't as scary as they first thought, and is far from the stereotypical fairy tale big, bad wolf.
Lewis said, "Having won the Tir na n-Og award in 2003, I was absolutely delighted and honoured to have won this major award for the second time. Three Little Sheep was a joy to write and illustrate and I hope that readers of all ages will be entertained by this tale of a well-intentioned wolf and three unsuspecting sheep!"
Read more about the award on the Welsh Books Council website.