Grant Nicholas' personal playlist
Feeder's frontman Grant Nicholas joined Bethan Elfyn on her Radio Wales show last weekend.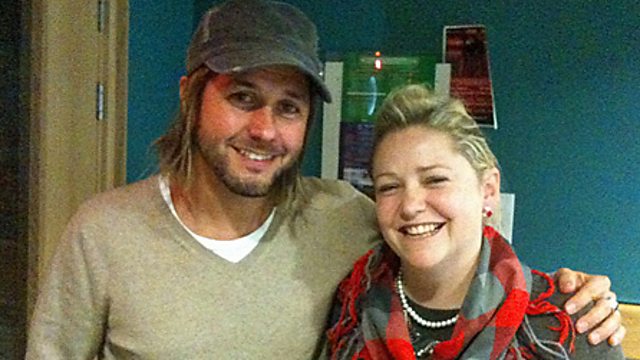 Grant Nicholas and Bethan Elfyn
In a wide-ranging interview, the Newport veteran of the UK rock scene talked about his band's career and the five songs from his personal playlist. They were:
The Beatles - Strawberry Fields Forever
Black Sabbath - Warpigs
Led Zeppelin - Kashmir
The Pixies - Where Is My Mind?
Nirvana - Smells Like Teen Spirit
Listen to the full interview:
Feel free to comment! If you want to have your say, on this or any other BBC blog, you will need to sign in to your BBC iD account. If you don't have a BBC iD account, you can register here - it'll allow you to contribute to a range of BBC sites and services using a single login.
Need some assistance? Read about BBC iD, or get some help with registering.