Swansea indie legends to play last ever Welsh show
Swansea band The Pooh Sticks are gearing up for their last ever Welsh show.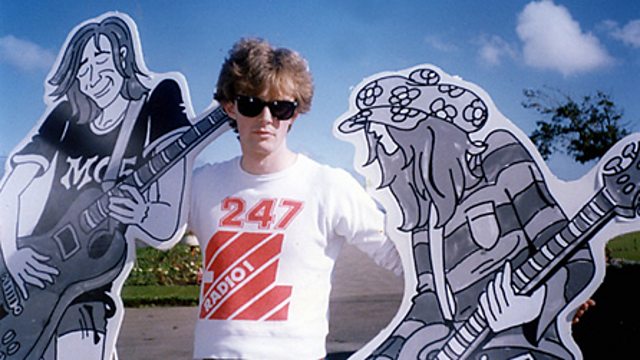 Huw Pooh of The Pooh Sticks
The C86 indie-popsters will play Cardiff's Globe venue on Saturday 3 September with The School and Tender Trap.
Frontman Huw Pooh said: "Though I am a native of Swansea, the premier city of Wales, I look forward to playing our last ever show in downtown Cardiff.
"We rarely played in Wales, this is really only our second ever headline show in Wales; we never even played Swansea and this is our first Cardiff show since we played with The Pastels and The Vaselines in 1989."
The gig is one of the first to be held after the reopening of the Cardiff venue after a period of refurbishment and under new management.
Feel free to comment! If you want to have your say, on this or any other BBC blog, you will need to sign in to your BBC iD account. If you don't have a BBC iD account, you can register here - it'll allow you to contribute to a range of BBC sites and services using a single login.
Need some assistance? Read about BBC iD, or get some help with registering.