Reasonable weather for the long weekend
Looking back, April this year was colder than average in Wales with a mean temperature of 6.4 Celsius. This is slightly colder than April 2012 (6.5 Celsius) and the coldest April since 1989.
It was also drier than average with only 50.3mm of rain. Average rainfall is 89.3mm. Contrast this to April 2012 which was the second wettest on record with 168.7mm of rain.
The first four months of 2013 have all been colder and drier than average. And I wouldn't be surprised if May follows suit, although some rain is expected next week.
Temperatures recently have risen as high as 17 Celsius but the nights have been cold with temperatures inland falling close to freezing or below with ground and air frost.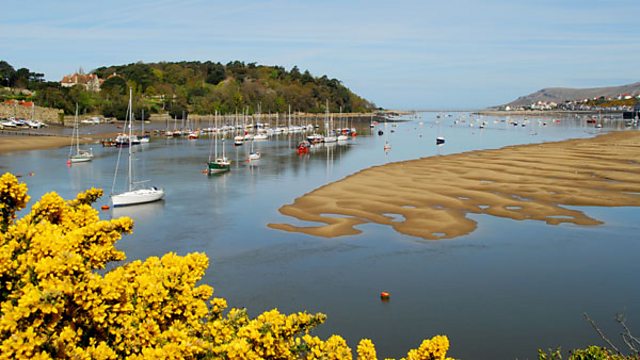 Conwy estuary and yellow gorse in flower. Photo: Glyn Roberts
After today's glorious sunshine, tomorrow will be much cloudier with a few spots of light rain and drizzle. The wind will gradually pick-up as well. Rain tomorrow night will clear leaving Saturday dry, bright and breezy with some sunshine and feeling fresh.
Sunday will be cloudier and some coasts and hills in the south and west maybe a bit misty. But apart from the odd spot of drizzle it should be dry on Sunday with a little sunshine in places.
At the moment, bank holiday Monday looks generally dry. In fact Monday may turn out quite nice with lighter winds and warmer too.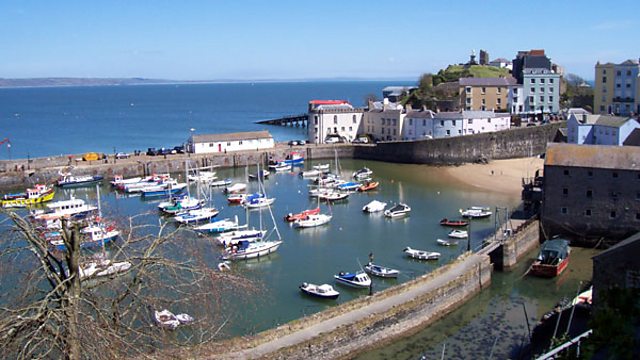 Tenby harbour earlier today. Photo: Colin Hankinson
So on the whole, reasonable weather for the long weekend; not sunny all the time but mostly dry. Ideal for getting out and about and enjoying the Welsh countryside or the Wales coast path which is celebrating its first birthday.
Derek