Historic castles in pop-up cinema venture
Over the next two weekends two of the most picturesque spots in south Wales will be transformed into cinemas as part of a series of public film screening events.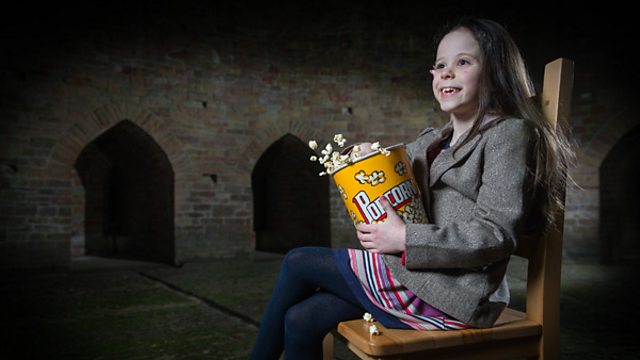 Cadw and Chapter Arts Centre host film screenings at Castell Coch and Caerphilly Castle this February. © Cadw, Welsh Government (Crown Copyright), 2013
Castell Coch and Caerphilly Castle will provide the atmospheric surroundings for the pop-up cinemas as part of a drive by Cadw, the Welsh Government's historic environment service, to engage more people with Wales' historic monuments.
This weekend (1-2 February) audiences will be able to watch Tangled - Disney's 2010 re-telling of the traditional fairytale Rapunzel - in the environs of Wales's own fairytale castle, Castell Coch, while the following weekend (8-9 February) Caerphilly Castle's Great Hall will add a touch of true gothic horror to screenings of Bride of Frankenstein and 1922 vampire classic Nosferatu.
There will also be screenings of the Johnny Depp classic Edward Scissorhands at both venues.
As well as the stunning setting, there will be special effects and live soundtrack performances to create a whole new layer of sensory experience for film-goers.
I caught up with Ffion Reynolds, Cadw's public engagement manager and the organiser of the events, to find out what sort of experience is in store.
She said: "This is a pilot project which we hope will prove successful as we would love to roll it out to other historic sites in Wales.
"We've teamed up with Chapter Arts Centre to host some of their Darkened Rooms events as we aim to use the arts to inspire visitors to think about Wales' historic monuments in a different way.
"I would love to have similar events at places like Tintern Abbey, Raglan Castle and at sites in Denbigh and Caernarfon. There's so much potential but we just need to see if the appetite is there first."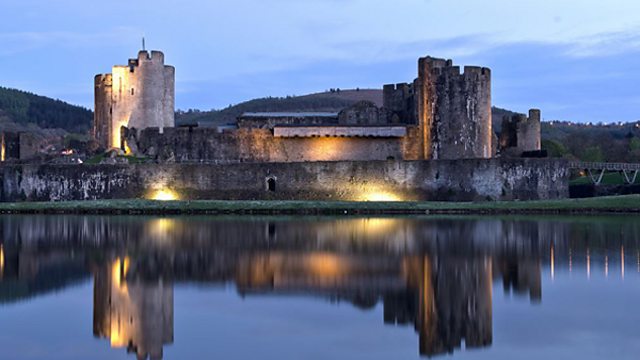 Caerphilly Castle. Photo: Steven Jay
The screening of Nosferatu at Caerphilly Castle will be accompanied by live organ music to help build tension for the plot of the classic horror film.
Students from the University of South Wales will also help create specialist lighting effects and artificial smoke will billow out of the so-called murder hole above the portcullis, where historically those guarding the castle from intruders were poised to hurl such delights as boiling water on any unwanted guests.
There will also be smoke and lighting projections at the other films and at Castell Coch, the screening takes place outdoors, so if it is a clear night film-watchers will be able to see a starry night sky above them as they watch. Visitors are advised to wrap up warm.
John Griffiths, minister for culture and sport, said: "Staging well-loved films amongst the grandeur of some of Wales' most impressive historic monuments is a new and exciting project for Cadw that will bring the sites to life in a different way for our visitors.
"By bringing together heritage and the arts, Cadw can continue to connect with different audiences to increase appreciation of its 129 historic sites."
Sally Griffith, director of cinema and Film Hub Wales at Chapter Arts Centre, said: "We are excited to bring the pleasurable terror of the gothic and the pure joy of family entertainment to some of Europe's most important historical sites.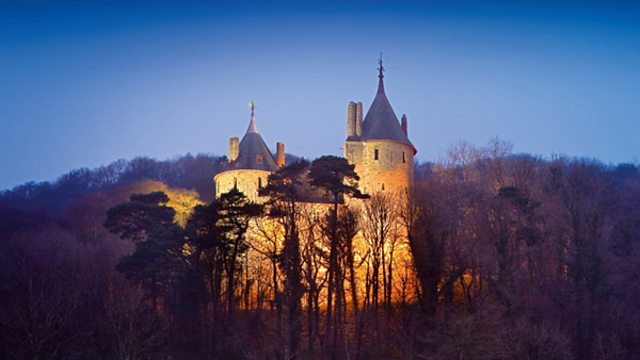 Castell Coch. © Cadw, Welsh Government (Crown Copyright), 2013
"These spectacular settings will give an atmospheric backdrop to some of the most beloved and chilling films ever made, from early silent cinema to more modern thrills."
Tickets are £6 for family-friendly afternoon events and £12/£10 for evening screenings. They can be purchased at www.chapter.org or by calling 02920 304 400.
For full event listings or more information visit
www.cadw.wales.gov.uk
, find
Cadw
on Facebook or follow
@CadwWales
on Twitter.