Actress Ruth Madoc and director Pia Furtado on the Welsh icon Dorothy Squires
A new play about Wales' answer to Edith Piaf opened last week at Sherman Cymru and has so far received standing ovations from audiences.
Say It With Flowers captures the heady highs and downtrodden lows of the great singer Dorothy Squires. It features Ruth Madoc as the singer later in life and Gillian Kirkpatrick as the young Squires.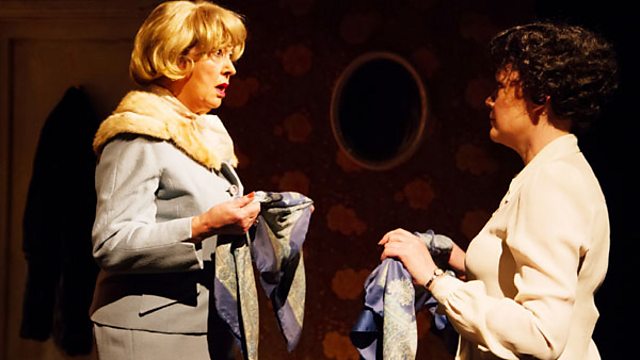 Ruth Madoc and Gillian Kirkpatrick in Say It With Flowers. Photo: Toby Farrow
I caught up with Ruth following the first performances, and while she was still reeling from the death of her fellow Hi-de-Hi! actor and best man at her wedding, Paul Shane.
She told me: "I will always remember Paul fondly. After all those years working on the show, the pantomime, the musical, we were more than colleagues, we were family. He was a wonderful man and it hurts to lose him."
In Say It With Flowers, Ruth plays Squires as she returns to Trebanog, in denial about her bladder cancer, bankrupt and homeless after one house has burned down and another flooded.
At the peak of her career, Squires, who was brought up near Llanelli, enjoyed a high profile marriage to the young Roger Moore and played to packed auditoriums.
But after the collapse of her marriage, she became more famous for her obsession with suing people (including Rupert Murdoch) which led to her being banned from London's High Court and branded a "vexatious litigant".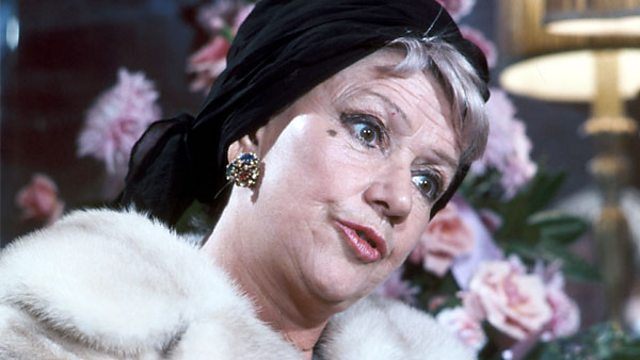 Dorothy Squires pictured in 1970
Ruth said: "She is a tragic figure and at the stage I play her, things are a bit desperate.
"However, she was a wily old bird and not absolutely desperate because she blagged from various people and never believed in paying a bill – she was quite extraordinary.
"I remember her very well because she was such a Welsh icon and we basked in her success because of it. I remember once seeing her with Roger Moore in a restaurant in the 60s and thinking how wonderfully glamorous she looked.
"The interesting thing for me is she shows where Shirley Bassey got her dynamism from because Dorothy was the first to do it - she had a terrific sense of theatricality."
The play is not supposed to be a biopic and the plot does not unfold in a linear time frame - rather exploring memory, unresolved issues and relationships from the star's life.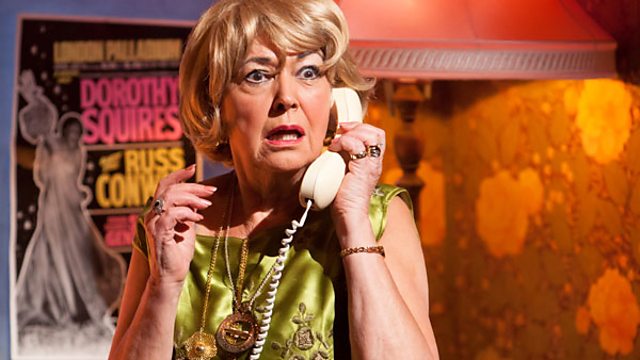 Ruth Madoc as Dorothy Squires in Say It With Flowers. Photo: Toby Farrow
The director, Pia Furtado, told me the effects of Squires' bladder cancer provided a useful theatrical opportunity.
She said: "When she came back to Wales to live, she was really unwell and we discovered through research that one of the effects of a serious bladder infection can be delirium, which offered us the opportunity to revisit these key unfinished moments during her hallucinations.
"The moments we have chosen are there because they were the root of her emotional distress – her relationship with Roger and her niece and that desire we all have just to be loved, which she seemed to carry with her always.
"There was never anybody else after Roger Moore for her and the fall-out of that was really heartbreaking and the difficulties she had with her family and establishing her roots also seem a really key theme, even though they are perhaps not as dramatic as the various legal battles she fought."
Music of course plays a big part in the production, with some original recordings of Squires as well as renditions performed by Gillian Kirkpatrick.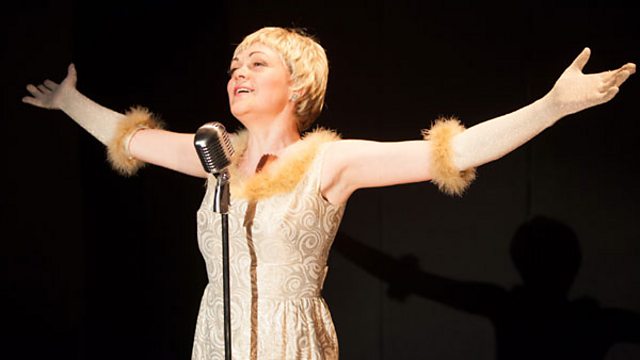 Gillian Kirkpatrick as Dorothy Squires in Say It With Flowers. Photo: Toby Farrow
Pia added: "She had a phenomenal voice but that sort of music just isn't in vogue now.
"There was so much angst and you can really hear the emotional pain she was in as her voice seems to mirror her experiences.
"Gillian has done an extraordinary job in listening to the sounds she made and capturing them. Ruth and she have really encapsulated the essence of Dorothy without mimicking her which I think allows the audience a real emotional connection."
Ruth said she hopes the play will go beyond the hype surrounding much of Squires' life and the torrid things that were often written about her in the press and show just what a charming and unique character she really was.
"I don't attempt to impersonate her as that would be totally wrong but I attempt to act her and I hope it really delights audiences because she was extremely lovable and it's right that people should know the person as well as the diva."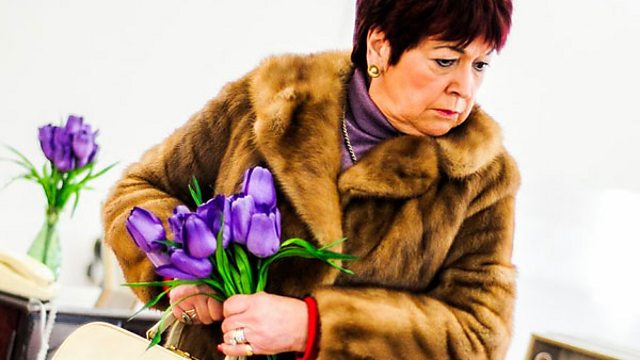 Ruth Madoc during a rehearsal. Photo: Kirsten McTernan
Pia's vision was to reveal the many different Dorothys and demonstrate how she kept reinventing herself throughout her life, from her early life in Llanelli and her onstage persona to the glittering heights of her Hollywood fame.
"There was a very specific type of personality that lots of stars from that era, like Dorothy and Judy Garland, shared, which was being driven solely by a need for adulation.
"I think Gillian and Ruth really capture her ability to be both a superstar and somebody grounded in her Llanelli roots at the same time. She was somebody who really experienced both ends of the spectrum and something about that is really heartwarming."
Say It With Flowers runs at Sherman Cymru in Cardiff until 25 May before going on tour around Wales, with dates at Clwyd Theatre Cymru, Mold, Torch Theatre, Milford Haven and The Ffwrnes, Llanelli.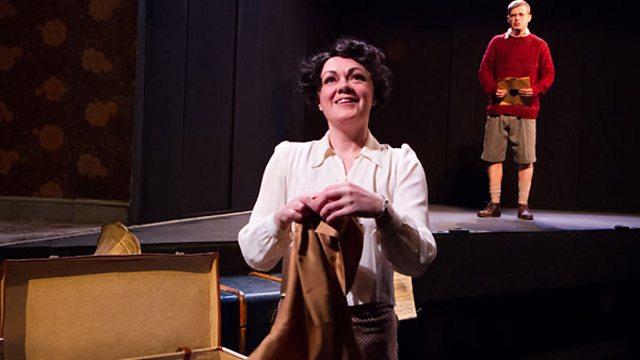 Gillian Kirkpatrick in Say It With Flowers. Photo: Toby Farrow
There will be a captioned performance and audio described performance on 25 May and a post show talk on 22 May.
It also stars Heledd Gwynn as Squires' niece Emily, Lynn Hunter, Aled Pedrick and recent graduate Matt Nalton as Roger Moore.
The play has been written by Meic Povey and performer and writer Johnny Tudor who was a close friend of Dorothy Squires.
For further information and tickets, please contact Sherman Cymru on 029 2064 6900 or visit shermancymru.co.uk.