The Blackout, CIA, Cardiff - 21 February 2011
Playing Cardiff's enormodome with mass-market punk-rockers-turned-arena-pomp-troubadours My Chemical Romance, Merthyr's The Blackout look every bit the part as crowd-controlling, stage-prowling rawk dudes.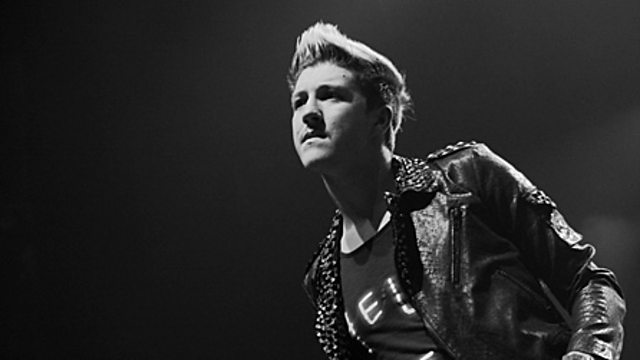 Sean Smith of The Blackout
They've always been a party band and tonight's it's their biggest shindig to date, playing to thousands of (mainly) teenage fans who afford them a rapturous reception. Dual frontmen Sean Smith and Gavin Butler have an easy manner and not a hint of nerves as they rattle off a nine-song set.
Gavin Butler of The Blackout
Playing the comic, sweary local lad to the hilt, Smith commands the audience to kneel, jump, shout and scream at will, knowing full well that an enthusiastic crowd will do the call-and-response thing with no sense of the ridiculous. It's a smaller, cheekier version of Live Aid's Radio Ga Ga handclaps.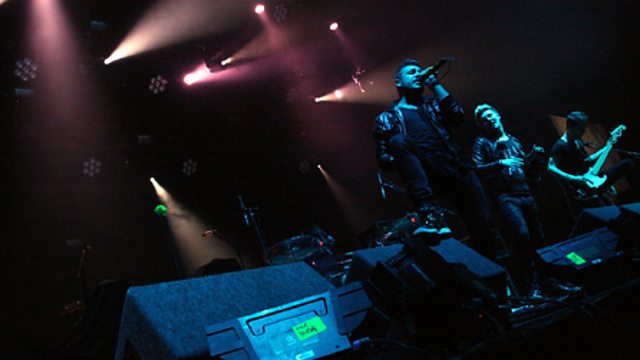 The Blackout
STFUppercut is a great choice of opener, with its intense screamy energy and big riff, lots of trademark 'whooos' and good hook. They follow it swiftly with recent single Ambition Is Critical, which is about as close as they've ever sailed to the Lostprophets sound. Along with Higher And Higher, which appears later in the set, it bodes well for their third LP, Hope, in April this year.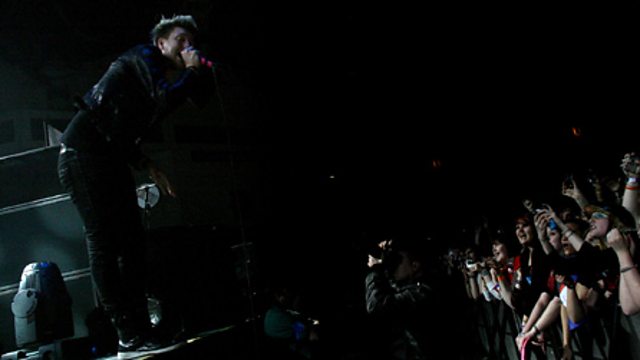 Sean Smith of The Blackout
Spread Legs Not Lies is a little flat but as ever It's High Tide Baby is a gargantuan monolith of a single that has a crowd singalong born out of familiarity - it's a homegrown UK rock single that's as cheesy and tuneful as anything Bon Jovi rustled up. Sean again leads the crowd in a whoo-ooo-ing participation with Save Our Selves then Children Of The Night, for all its kinetic fury, is lost in the CIA's sonic fug.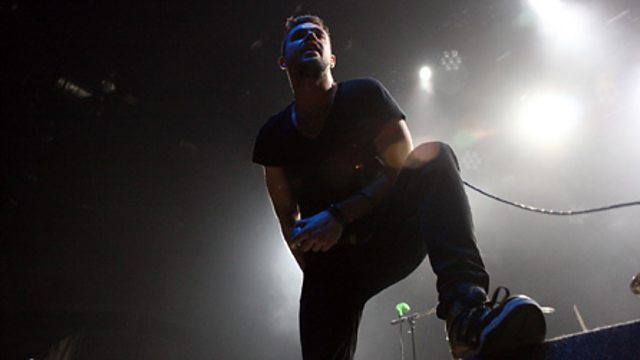 Gavin Butler of The Blackout
They end with one of their earliest, most abrasive songs, I'm A Riot? (Fill the rest of the rest of the title in here kids, we're not allowed to.) It's a barnstorming set closer that has the crowd getting as close as they do tonight to a mass-participation mosh.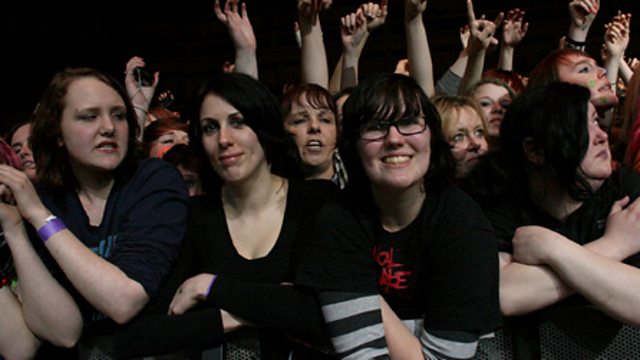 The Blackout crowd
These nine tracks demonstrate that The Blackout are not simply a small, sweaty toilet venue band. They can deal out the big hooks that arenas necessitate, and they can put on a genuine show. Smith and Butler are the Valleys Metal Morecambe and Wise - comic and straight man. They understand the entertainment element of their work, and tonight they play a blinder.
Photos by James McLaren. For more photos of The Blackout, visit the BBC Wales Music Flickr group.
Feel free to comment! If you want to have your say, on this or any other BBC blog, you will need to sign in to your BBC iD account. If you don't have a BBC iD account, you can register here - it'll allow you to contribute to a range of BBC sites and services using a single login.
Need some assistance? Read about BBC iD, or get some help with registering.