Cardiff Singer diary: part two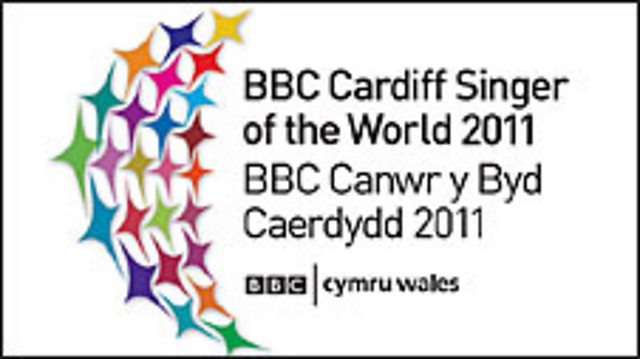 Laura Sinnerton, a viola player in the BBC National Orchestra of Wales, has been keeping a diary during the 2011 BBC Cardiff Singer of the World competition. Following on from her opening instalment, here's her second update.
Tuesday 14 June

It is 9.30am and I have already had three cups of coffee (cue phone call from my mother re my disgraceful caffeine habit). The morning seemed to come very quickly after last night's Round 1 competition and I'm off to our studio at BBC Hoddinott Hall for our 10am rehearsal for Concert 3.

Thankfully the studio is fairly empty when I arrive and knock all the music off my stand. I spend the next five minutes crawling around the floor trying to rescue Korngold from underneath the cello chairs. At five to 10 the studio is still rather empty and it is at this point I remember the rehearsal is at 10.30, not 10am. Not the most auspicious start to my day!

When rehearsal does begin, we take the same approach as for the Round 1 rehearsals - a short orchestra only rehearsal, quick cuppa, on with the competitors. Today we are rehearsing with representatives from Germany, Australia, Wales, Moldova and the Ukraine and the breadth of repertoire is even more vast than in Round 1.

We begin with German soprano Susanne Braunsteffer. I was unfamiliar with her opening aria Il est doux, il est bon from Massenet's Herodiade. Its very beautiful and she sounds wonderful, but when we come to rehearse Un bel di vedremo from Puccini's Madama Butterfly, I feel like she is most definitely holding a lot back. Hopefully in the concert she will, as a colleague of mine put it so eloquently 'let rip'.

I've been very keen to hear the Australian mezzo soprano, Helen Sherman. As an avid Twitter user, I hear lots about what she is doing through her YCAT (Young Concert Artists' Trust) representation. I love the sound of a mezzo voice and Helen has a really rich, dark voice.

Helen's programme presents some of the greatest challenges in contrast for the band. Her opening aria, from Handel's Alcina, requires a very stylised manner of playing from the strings and features exceptionally high horn lines. To go from this straight into Walton's much weightier 'How Can I sleep?...At The Haunted End of The Day' and then into the light opera buffa style of the Rossini truly means keeping your wits about you!

Last year, we played for the final of the Welsh Singer competition and tenor John Pierce was the victor on that occasion. It is lovely to hear how his voice has developed and matured in what really is quite a short period of time. His programme includes Donizetti's Una furtiva lagrima from L'elisir d'amore and our principal bassoon, Amy Harman, has been in a state of great excitement about playing this great solo for a number of weeks. Extra sparkles have been purchased in case there are any bassoon close ups.

The gentlemen of the orchestra certainly sit up when Valentina Nafornita from Moldova enters the studio. We all sit up when she starts to sing. Her control is amazing and there is a real honeyed, lyrical quality to her voice. Her Korngold could potentially be a real show stopper.

There are times when a competitor walks in to the studio and the band immediately warms to them. Such was the case with Ukranian Andrei Bondarenko. He comes across as exceptionally humble, very laid back and very pleasant. And his voice? I can't believe he's only 24! If I were a betting woman, I would put substantial pennies on him doing very well.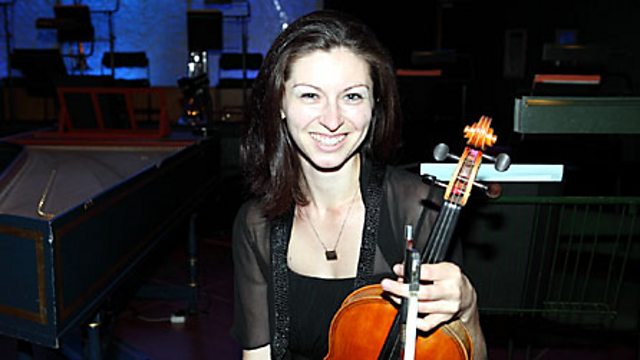 Laura Sinnerton
Wednesday 15 June
I'm even more excited than normal for tonight's competition (our manager, Byron Jenkins will probably have to sedate me one day soon). In Round 1, all the singers were fantastic, but to me, Russian singer Oleysa Petrova was the standout competitor. Tonight, however, it feels like there is a much more even playing field; any of the competitors could lift the little crystal round winner's trophy, it just depends how their performance goes.
Tonight really does feel like a competition and the mood is reflected by the chat in the band green room. Also, Mark Padmore is being interviewed by Petroc and I have been in awe of Mr Padmore since his Peter Quint in ENO's production of Britten's Turn of the Screw gave me nightmares for about a week - I am now beside myself with operatic excitement.
The competition opens with German soprano Susanne Braunsteffer. She looked fabulous in her black dress with its tight bodice and full skirt. Regarding her aria from Madama Butterfly, 'let rip' she certainly did. This was, for me, the first of many 'goosebumps moments' during this evening's round.
Next up, Australian mezzo, Helen Sherman. I absolutely loved her outfit - very simple, plain, black dress, but with the most stunning black and red embroidered and sequined, long cover up. Helen's opening Sta nell'ircana was outstanding. This gave her a wonderful opportunity to show off her incredible technical prowess as she sang the aria's long melismatic lines with what felt like complete ease.
The last competitor before the interval was Wales' own, John Pierce (tenor). The competition must have added poignancy for Welsh representatives and they must feel a great weight of expectancy. John's programme opened with a real stalwart of the tenor repertory Mozart's Dis Bildnies ist bezaubernd schön from The Magic Flute and he performs it with a great deal more poise than I would be able to summon up under the circumstances! He is given a very warm, deserved response from the audience. I love the little Clogau gold lapel pin he wore - you seen, even the gents can have a part in Frockwatch!
Backstage the orchestra are very excited about the next two candidates who really set the studio on fire in rehearsal. If they sing the way they did then, this is going to be a closely-fought round. Valentina Nafornita took to the stage, resplendent in a grecian style, off white frock with subtle touches of sparkles.
Her opening Verdi was wonderful, but in the Korngold the entire auditorium held its breath. Valentina looks so delicate and yet her voice simply soars above the large orchestral forces of Marietta's Lied (Die tote Stadt ). This was definitely one of the standout moments of tonight's round. Korngold, incidentally, writes a rather lovely viola line.
Last to take the stage, was the Ukraine's Andrei Bondarenko. To me, all of tonight's competitors were stunning, but this young baritone really has that little something extra. He sings four works, not just contrasting in style, but completely contrasting in character.
He seems to have an incredible ability to not just act out the part, but to really embody the character. With his voice, and with his gesture and face, he presented to the audience a myriad range of expression and emotion (not just the yearning for a long lost love, middle distance stare and simper that some singers seem to cultivate).
I particularly enjoyed his Meine Sehnen, Meine Wahnen, again from Korngold's Die tote Stadt and his very funny Quella e una strada (Mascagni). I've always thought comedy must be a difficult thing to successfully achieve in opera without being twee or cliched, but Andrei somehow managed to achieve a very believable and very comic rendition of this song.
The judges could not have been deliberating any more fiercely in their room than the orchestra were, but there was a great sense of satisfaction on stage when Andrei Bondarenko was declared the winner of Round 3. I am so excited to play in the final and really cannot wait to find out who the five finalists are.
If tonight's round is anything to go by, the BBC Cardiff Singer of the World final on Sunday night will be an event not to miss. I'm off to enjoy my free day with my beautiful goddaughter, Rosie, and to buy a recording of Korngold's Die tote Stadt.