Urban Edge in Newport: the Welsh grime quest continues
This week I invited my old friend and colleague Jane Oriel, a face on the south Wales grime and hip hop scene, to pen some words about Urban Edge at The Big Splash, a great event happening this Saturday, 14 July, in Newport. Here are her thoughts about the scene and the event:
South Wales has an underground rap and grime scene full of raw unsculpted talent, and for artists who want to get noticed at the next level, being in Newport this Saturday is compulsory.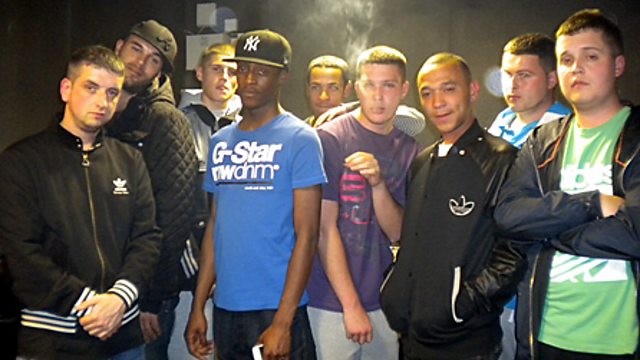 Last year BBC Radio 1Xtra and Radio 1's Charlie Sloth went round the likes of Liverpool, Newcastle and Manchester to check out Northern undiscovered rap talent for a 1Xtra TV documentary called It's Grime Up North.
This weekend he'll make a programme all about Wales' grime and hip hop. There are no guarantees you'll get your face on TV, but if you 'spit', and you believe in yourself, you need to show yourself.
There's a live outdoor show in the afternoon, and the club aftershow in the night is a must too.
Since Charlie's last visit here, it's true to say that the Midlands have been encroaching on London's monopoly. Nottingham's Beatgeeks, with two Brum crews - Stay Fresh and Invasion - have released a near-unbroken sequence of beats, tracks and features. And Birmingham's Lady Leshurr shines ever brighter by the week, while continuing to maintain her grime credentials.
Lady Leshurr
I invited Leshurr and producer Z Dot to a recording session in Newport last year to work with some local artists, and she'll maintain the ongoing relationship with Wales by joining Charlie Sloth on stage at the Big Splash on Saturday.
The Urban Edge Stage outside by the Leisure Centre (but with wet weather contingency plans in place) will showcase Welsh talent, too, with live performances from Dee Shae, Antizzle and the rest of his Flow Dem crew, as well as Tiny Skitz and Eaton.
On the DJ front, the legendary taste maker and prize winning Radio Cardiff DJ Cluedo, will keep the afternoon's vibes edgy alongside DJs Matt Kirke and newcomer DJ Thirst.
Five as-yet-unannounced artists will hit the stage too as competition finalists with the eventual winner carrying off prizes including two full days in the Riverfront's Pentalk Lab recording studio.
The cities of south Wales have a disproportionately high number of homespun street poets. My own life and career were turned on their axes as a result of a big bag of their demos given to me by Newport DJ and producer Jamie Winchester.
My new-found enthusiasm for this mostly rough, highly rhythmic Welsh flavour set me on a path of waxing gobby to any national or pirate DJ (including a highly receptive and enthusiastic Adam Walton), any promoter, manager, or even established producer or artist who I managed to corner for five minutes.
Some healthy working relationships and artist talent swaps have come about, and continue to do so, through not only my rantings but Jamie Winchester's too. He's brought Charlie Sloth back to Newport this weekend to check out this year's crop of upcoming skills and bars.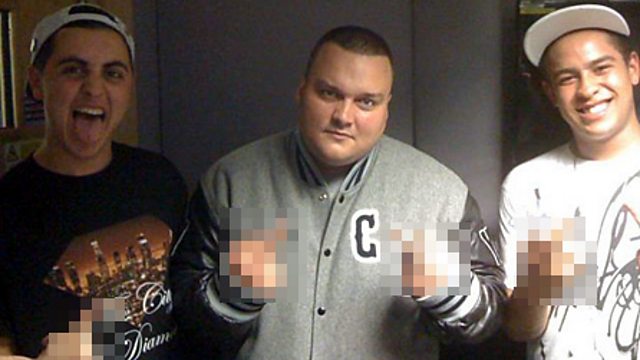 Astroid Boys with Charlie Sloth (centre)
When Charlie was here a year ago, a showcase for local performers staged at the Riverfront in Newport catapulted the city's Tiny Skitz to London with Cardiff's Astroid Boys to deliver freestyles for Fire In The Booth, the highly sought-after exposure platform on the DJ's 1Xtra hip hop show.
Neither act has broken into the mainstream yet (although Astroid Boys seem to be getting ever closer) but continuing the agenda laid out in It's Grime Up North, the question remains: why, 10 full years after grime first emerged, do London rappers such as Wretch 32, Dizzee Rascal, Skepta, JME, Bashy, Giggs, Tinchy Stryder and so on still run the UK show?
With encouragement and practical support such as Urban Edge, as well as other regularly available sources, plus raw talent in scary amounts, if Wales hasn't produced a genuine breakthrough artist in the next couple of years, forget Charlie Sloth and his big questions - I'm going to want to know why!