Venue Cymru to host Wales' first comedy writing conference
Next month sees Wales' first-ever comedy writing conference aimed at inspiring the next generation of creators to pen more hilarious hits like Peep Show, Miranda and Fresh Meat.
The event takes place at Venue Cymru in Llandudno and there's a whole host of experienced speakers lined up. Organisers hope to entice those keen to break into the business as well as people already writing who need an extra boost.
The line-up includes Caroline Raphael (commissioning editor of comedy and fiction for BBC Radio 4), David Nobbs (writer of The Fall and Rise of Reginald Perrin), Andrea Mann (editor of Huffington Post Comedy UK), Ged Parsons (writer on Have I Got News for You) and Huw Marshall (digital editor of S4C and actor/comedian).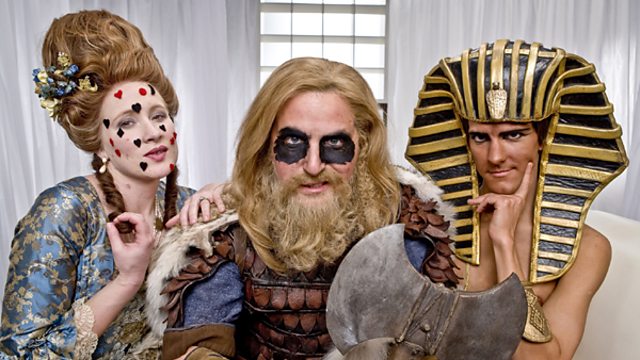 Horrible Histories
There will also be appearances from Colin Anderson (producer of The Now Show, BBC Radio 4), John Finnemore (writer/performer on Cabin Pressure and John Finnemore's Souvenir Programme), Sioned Wiliam (producer of Yonderland, Sky 1 and former head of comedy at ITV), Steve Connelly (director of Yonderland, Horrible Histories and Smack the Pony) and Kate Haldane (comedy agent, PBJ North).
Conference organiser and general manager of Venue Cymru Sarah Ecob told me that she and fellow organiser Steve Doherty came up with the idea after a pilot hosted as part of the venue's annual Giddy Goat comedy festival proved popular.
She said: "Last year we held a comedy writing session to delve a bit deeper into how comedy is put together and it went really well.
"We had some fantastic speakers and Steve and I really felt there was a gap in the market for a bigger event of this kind as people seemed to really benefit from it and enjoy it.
"The idea is that the audience get to hear from people in the know about how comedy works, they can ask advice in a friendly environment and even enjoy a networking lunch to make helpful contacts for the future."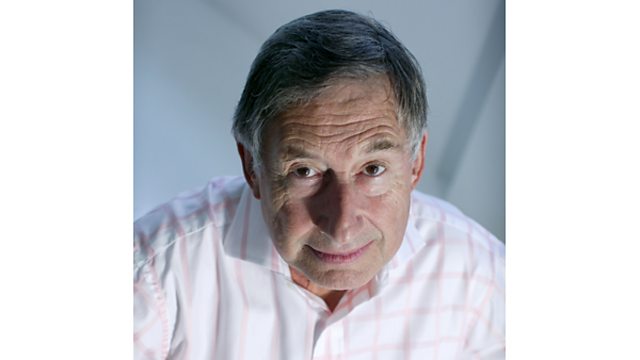 David Nobbs
The closing session of the conference at 6pm on the Saturday evening will be a screening of David Nobbs' favourite episode of Reginald Perrin, followed by an episode of a 'mystery' sitcom that David admires. During the talk David will discuss these shows and his career and take questions from the audience.
This event is open to the public and tickets for this can be bought by those not attending the full conference for £5.
Conference director, Steve Doherty, who produces shows for BBC Radio 4 and previously produced Have I Got News for You and Never Mind the Buzzcocks, said: "Every time someone has laughed at a sitcom or listened to a stand-up comedian's set – those jokes have been thought up and written down by a comedy writer. 
Have I Got News for You
"If you've ever thought 'I could do better than that…' then this conference is a way for you to find out how."
Sarah added: "It's aimed at fledgling writers and students who hope to work within the comedy industry but also writers who want to know a bit more about writing comedy.
"Among those taking part are Professor Ian Gregson, director of creative writing at Bangor University and Lisa Moore, pathway leader for comedy practices at the University of Salford.
"We hope to make it an annual event and we really want people to go away feeling inspired, with a deeper understanding of comedy, new comedy writing skills and useful contacts."
For ticket prices and details visit
www.venuecymru.co.uk
or telephone 01492 872000.