The view from the orchestra of Cardiff Singer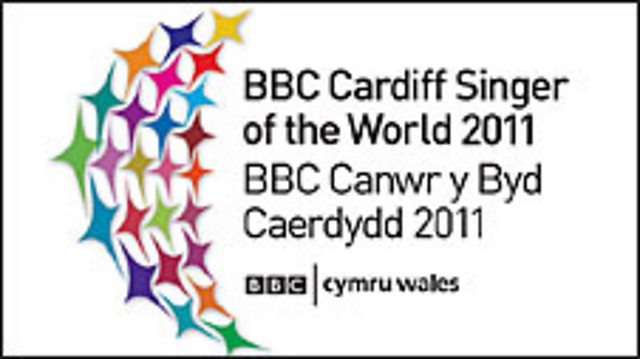 Laura Sinnerton, a viola player in the BBC National Orchestra of Wales, shares her rehearsal and concert diary from BBC Cardiff Singer of the World 2011:
I can hardly believe that two years have passed since the incredibly beautiful and unbelievably talented Ekaterina Scherbachenko emerged victorious at the 2009 BBC Cardiff Singer of the World.

When she sang 'No Word From Tom' from Stravinsky's 'The Rake's Progress', she made the whole hall believe she was Anne Trulove, despairing over her lover, Tom Rakewell lead astray by the devil in the form of Nick Shadow.

When the panel returned, there was little surprise when Miss Scherbachenko was announced as the victor. Now, it's that time again and I'm excited to hear what talents are in the this year's competition.

For the orchestra, the competition is definitely more a marathon than a sprint. On the first day of rehearsal, you enter the studio to find what can only be described as a doorstop of music on the stand.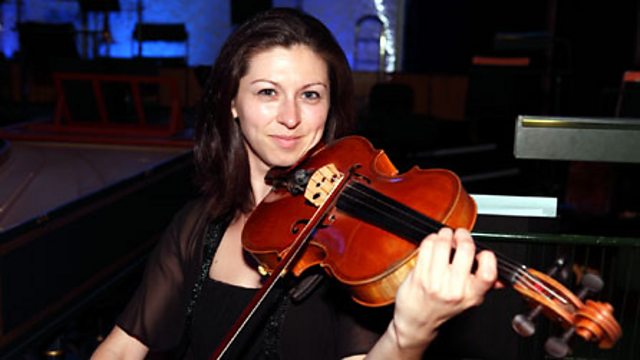 Laura Sinnerton's rehearsal and concert diary from BBC Cardiff Singer of the World 2011.
Today (Sunday 12 June), together with conductor Jac van Steen, the BBC National Orchestra of Wales will be rehearsing with the first five competitors, from New Zealand, Armenia, Bulgaria, Russia and Romania and the breadth of repertoire to cover is quite staggering.
One of the challenges for the orchestra is switching between works of of extreme contrast very quickly. Within one competitor's programme we may have to shift from the romantic lyricism of a Puccini aria to the lightness of a continuo-led Vivaldi work or from very classically stylish Mozart to red-blooded Tchaikovsky. It certainly keeps things interesting!
We have a little time before the first singer arrives for their rehearsal, simply to run through any awkward orchestral corners.
After a quick coffee break (it takes a lot of caffeine to get through Cardiff Singer, sometimes it feels like you've read so many notes your eyes are melting), we get started properly with Anna Leese from New Zealand, gradually working our way through the schedule. Each singer is allotted the exact same amount of rehearsal time so that it's fair to everyone.
The day runs smoothly, if quite slowly. There is a lot of stopping and starting involved in rehearsals like these and I often feel a little sorry for my brass-playing colleagues who seem to spend an inordinate amount of time waiting around to play two notes at the climax of an aria before sloping back to the band room to wait for the next piece they're in.
MONDAY 13 JUNE
While the rehearsals for Cardiff Singer can seem a little dry at times (very few of the competitors actually sing out during the rehearsals), the actual competition nights are quite electric.
No-one does a good concert frock quite like a female singer and there is, as always, lots of speculation as to what each competitor will wear. As always, I am rather excited.
When we arrive for the afternoon rehearsal, St David's Hall has been transformed. There are lights, big screens, shiny floors and the set designers have even covered the well-loved/used boards of the St David's Hall stage with a very swish, smooth floor covering.
There are also extra keyboard instruments (to cover all the possible continuo options), cameras and lots of cables, so actually getting to your seat becomes a mission of military proportions, especially on the lower strings side of the stage (as if those cello spikes weren't enough to contend with at the best of times!).
The nerves of some of the competitors are palpable. Sometimes in all the frantic rehearsing and marking of parts and schedule changes, it can be easy for us to forget just what even being involved in, never mind winning, this competition means for these young singers.
You really feel for them when their nerves are so visible. Rehearsal passes off well, but some of the singers are 'marking' even more now than yesterday and it really is difficult to get a sense of how loudly you will actually have to play in the concert. Still, I appreciate that voices must be saved for the main event.
After a dinner break, it's back to the hall to get ready. Now, the presence of television cameras does a strange thing to a band that is normally used to being heard on the radio and not seen and there is a noted increase in the use of hair straighteners, curlers and hair spray in the Ladies of the Orchestra dressing room.
You never know when you may be caught in the background of a shot! There was little chance for me though as a certain cello-playing colleague's head kept getting in MY camera shot; now my mother will never know if I played in Concert 1 or not!
Once the jury has been introduced to the audience (including the new patron, the seemingly ageless Dame Kiri Te Kanawa), Anna Leese from New Zealand opened the competition. She looked stunning in a very on-trend nude toned heavy satin strapless dress.
In a wide-ranging programme she performed one of my favourite arias, Dvorak's 'Song To The Moon' from Rusalka and received a warm reception from the audience. Next came Vazgen Ghazaryan of Armenia. I really like Mr Ghazaryan's voice, it's so dark and quite menacing at times, especially in the aria from Mefistofele (featuring viola player/expert whistler, Rob Gibbons).
The third to take to the stage was Russian mezzo, Olesya Petrova. Not only did she look stunning (another pale gown with a beautiful lace overlay), but her voice is just beautiful. Her 'Mon coeur s'ouvre a ta voix' from Saint-Saens' Samson and Delilah was genuinely spellbinding.
A quick breath of fresh air in the interval (all the lights make it very warm on stage) and it's back to the second half for our fourth competitor of the evening, Bulgarian soprano Maria Radoeva, sporting an off-the-shoulder frock that reminded me somewhat of Audrey Hepburn in My Fair Lady.
Her programme had one of the widest ranges of repertoire, from Vivaldi to Puccini. The evening's final competitor is Romanian baritone, Serban Vasile, with a lovely programme of Mozart, Donizetti and Tchaikovsky.
The orchestra have to stay on stage while the jury goes out to deliberate, but it is no surprise to us when they come on stage to inform us all that Olesya Petrova was crowned this evening's victor.
Today, we're back into rehearsals for Wednesday's Concert 3 (we alternate with our colleagues in the Orchestra of Welsh National Opera who play in Concerts 2 and 4). It's all go!
Laura Sinnerton