Store offers entertainment for Wrexham shoppers
A new pop-up shop with a difference opens in Wrexham next week: rather than tinned or packaged goods, the commodities on offer at Store are live performances.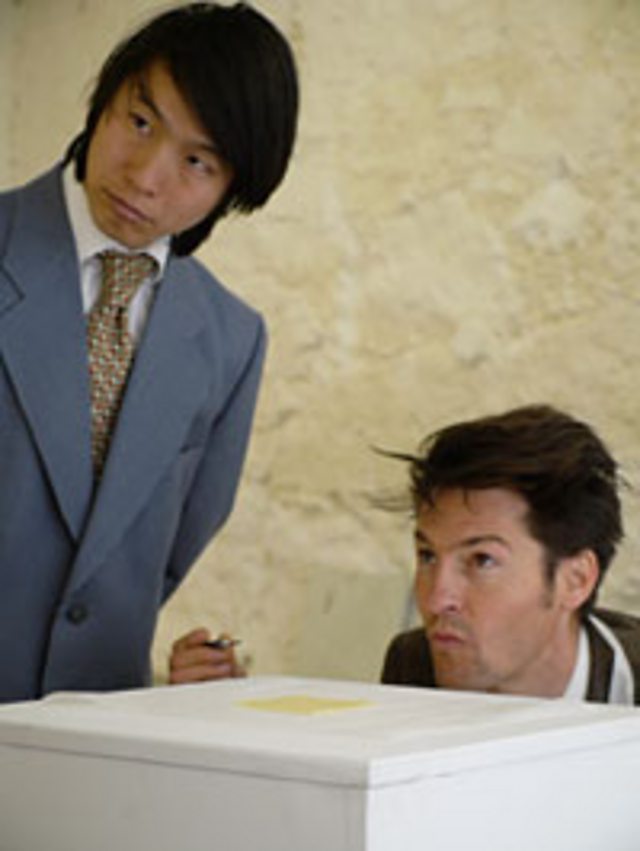 Michikazu Matsune and David Subal during a performance of Store in Bangor. Photo: Dewi Glyn Jones
After being invited into the shop at the Eagles Meadow shopping centre, audience members will be offered a menu from which they can choose one of any 60 mini performances - costing from as little as 50p per performance.
Artists Michikazu Matsune and David Subal perform especially for each shopper, and during their performances they often create a physical product which the customer can take away with them.
Store has previously been performed as far afield as Vienna, Paris, Kyoto and New York.
Llanrwst-based company Migrations, who have been organising contemporary dance and performance events in north Wales since 2004, bring the production to Wrexham in collaboration with Wrexham County Council.
Migrations director Karine Decorne said, "Store is such a fantastic project, we're thrilled to be able to bring it to Wrexham.
"The performances are great and really affordable too, so everyone should get a bargain at Store. All are welcome to come and browse - it's a completely new way to experience performance."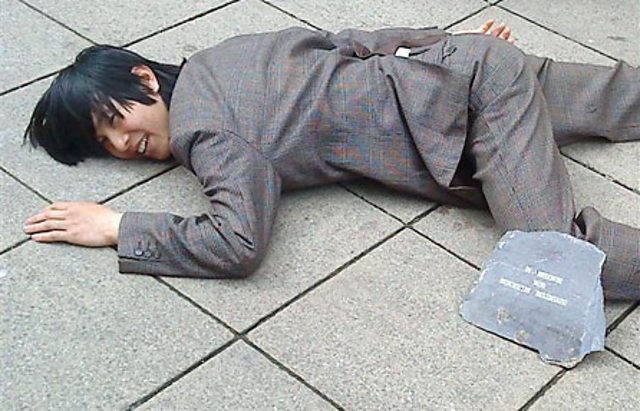 Matsune during a performance of Store in Bangor. Photo: Iwan Pritchard
Store opens at 10am on Wednesday 25 April and will run until to Saturday 28 April, and is open from 10am-4pm each day. For more information visit the Migrations website.