At logger heads with the ocean
The Marine Conservation Society urges anyone finding a stranded turtle to get in touch with them either via the website or by phoning 01989 566017.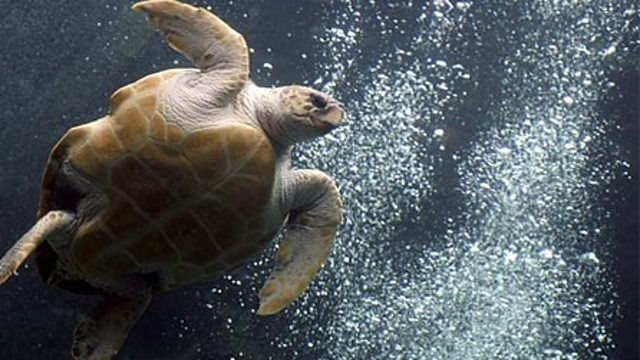 Stranded and beached turtles are normally washed in for a reason, whether it be illness or fatigue and with a little bit of TLC can be safely returned at a later date once they are strong enough to survive.
Putting them back in the sea can have a detrimental effect to their health so please give the MCS a call if you find one, dead or alive.
The MCS have handed out 1000's of copies of the 'UK turtle code' to water users over the years and continue to do so. Follow the link below to find out more about what you should do if you find one.