Saharan sunsets and sand but no camels
We've been treated to a few stunning sunsets recently, especially in south west Wales on Monday evening.
Several of you were kind enough to share your amazing photos with me on Twitter too.
Caz sent this one in from Ammanford.
David Rice sent in this amazing shot of a rainbow and a sunset in Carmarthen.
And Siani Jones sent me this one of a cracking sunset in Llandybie.
The sunsets were more colourful and vivid than usual because of dust clouds from the Sahara high in the atmosphere.
The dust particles make the sky look hazy and help to scatter certain wavelengths of light, allowing red and orange hues to be illuminated.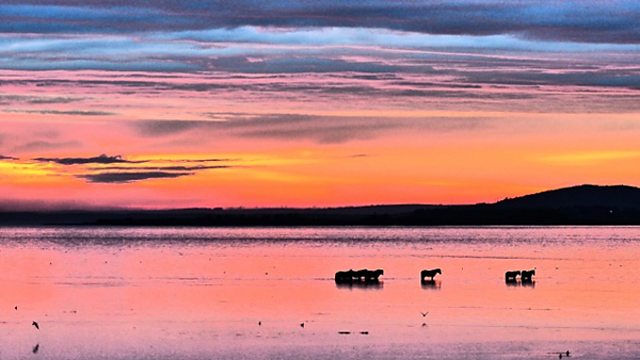 Sunset over Penclawdd by Vivienne Lewis
Saharan dust also affects air quality together with other factors such as tree pollen, haze and pollution which has been blown our way from the near continent by south to south easterly winds.
Saharan dust doesn't just affect Europe but can travel all the way from Africa to Florida and even to the Caribbean.
The clouds of dust are associated with large areas of dry air and these can limit the development of tropical storms and hurricanes over the Atlantic.
Showers in Wales today and rain tomorrow will wash some of the dust and pollution out of the atmosphere.
By Friday, the wind will change direction and air quality will improve with much cleaner, fresher air arriving from the Atlantic.
Derek