Snow for some parts of Wales
The wintry weather is tightening its grip on Wales today with most of the country seeing a spell of snow and the Met Office has issued severe weather warnings.
The area of snow is moving south east with 2 to 5 cm inland and 10 cm locally over higher ground. The north and west will brighten-up this afternoon with wintry showers towards the coast and in Pembrokeshire.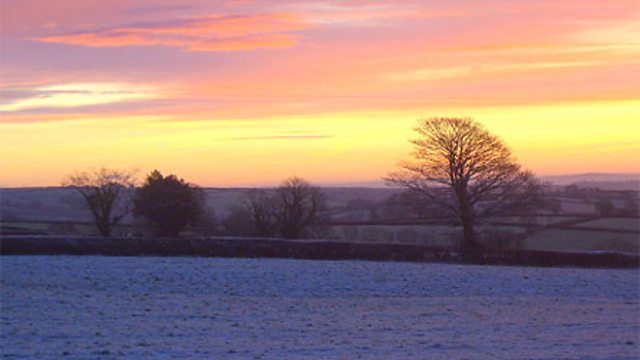 Brigid Rees took this earlier today whilst walking the dog in Llanboidy, Carmarthenshire.
This evening, snow in the south and south east will clear. A few wintry showers are likely in the north west and in Pembrokeshire but otherwise most of the country will remain dry overnight.
Lowest temperatures will range from -2 to -6 Celsius with a widespread frost and a risk of icy roads.
Saturday will start off bitterly cold and icy but will remain dry, apart from the odd snow shower further north such as in Anglesey and the north and west coast of Pembrokeshire.
The cloud will break up allowing some sunshine to peek through but the wind chill will make it feel very cold, so wrap up warm for the rugby!
Temperatures will struggle to get above 1 to 3 Celsius and it will feel bitterly cold with a moderate to fresh, north easterly wind.
On Sunday the wind will be lighter but still very cold with highs between 0 to 3 Celsius. Like Saturday there will be some sunshine with more snow up north and possibly some further south too.
Next week will remain very cold with a 40% chance of a blizzard on Tuesday and Wednesday so I'll keep you posted. Be careful driving - especially at night when the roads may well be icy, so keep your distance.
See some snow pictures from earlier this year.
Read a blog about the history of snow blizzards in Wales.
Do your bit for wildlife during this cold snap.
Derek