Unsettled weather returns
The weather this week has been very up and down. On Monday we had the remains of Hurricane Katia to deal with and then things calmed down but today the weather changed again and the weekend is looking more unsettled with low pressure in charge.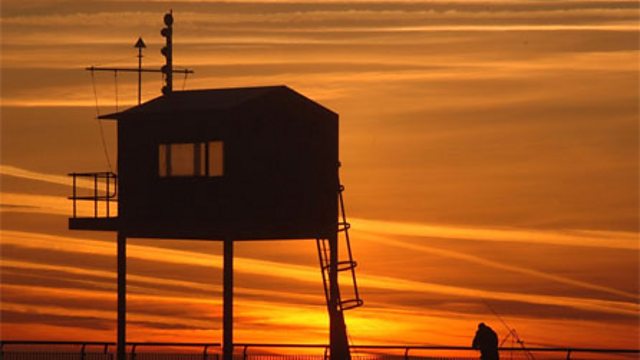 September dawn at the Cardiff Bay Barrage. Image by Mark Brinkworth.
A little sunshine is likely at times but also some showers and some could be heavy with a risk of hail and thunder.
In north west Wales, 40 to 50mm (1.5 to 2 inches) of rain is possible on Saturday night and into Sunday with localised flooding.
The wind will also be strong and gusty at times making it feel cool.
The air will be unstable with some towering clouds (cumulonimbus) and as the air flows over the relatively warm seas, the odd waterspout is possible on the coast. If you see one and take a photo, please email it to me at dereksdiary@bbc.co.uk
On Sunday afternoon the showers should ease with more in the way of dry weather and some sunshine but it will feel cool with a fresh to strong north-westerly wind.
In New Zealand, the weather in Hamilton for the Wales versus Samoa game on Sunday looks okay, becoming fine there with a temperature of 14 Celsius and the wind easing.
Next week, the changeable weather is set to continue with more rain expected on Monday. Tuesday should be drier and brighter but rain may spread into the south.
Derek