Ronald and Monica, reunited after 58 years
Way back in 2002, when I first started working for BBC Radio Wales, I was lucky enough (and still am) to be asked to appear on various live radio broadcasts; to showcase my people tracing talents as well as my family history research skills.
 
Following an appeal for more stories, I was sent a leaflet created by Ronald Andrews with the help and support of his wife Diana. Although I could not help him at that time, his story was not forgotten and when I recently came across the leaflet I was immediately inspired to help if I could.
 
But I was too late.
 
Don't worry, he had not died but he had found the person he was looking for: his twin sister.
 
Ronald and Monica were twins, born on 20 January 1929 in London. It's a great story for my Christmas blog and for once it's not all about me. Read it. Be inspired. And never give up hope.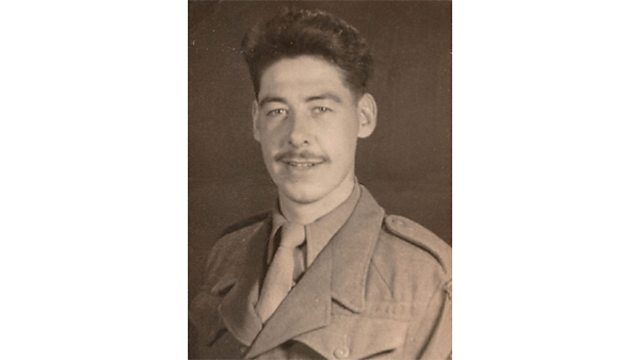 Ronald Andrews as a young man. Photo courtesy of Ronald Andrews.
Ronald and Monica's parents were Henry Andrews and Cissie Robinson who married in 1928. Sadly, two years after the twins' birth their mother Cissie died. Unable to cope, their father agreed for the twins to be admitted to a National Children's Home in Ribblesdale, Yorkshire when they were aged around five years old.
Incredibly, they were immediately separated and had no knowledge of each other's whereabouts.
In 1936 they were moved to Ramsey on the Isle of Man and were briefly reunited on board the boat, only to be separated again when Ronald was based in the boys' home at the bottom of the hill whilst Monica was based at the top of the hill in the girls' home.
 
They stayed in Ramsey on the Isle of Man until the outbreak of World War Two. During this time they were only allowed to meet once; when Ronald had his tonsils removed.
 
The children's homes closed down during the war. Ronald and Monica, the last to leave, were sent to live in Longbridge, Birmingham with their father, who was now remarried with another small child. After seven months it became clear that Birmingham was not a safe place to live and the twins were placed on a train heading for south Wales.
This was 1941 and it was the last time either of them were to see their father, who never made any attempt to contact them again.
 
Monica was sent to live with an Italian family with four daughters near Newport. Sadly, the only memories she has of that time is of working hard to keep the house clean. Ronald was sent to a family in Markham, who already had three daughters and a son in the family. The father was Irish and worked in the mines, and while they were not unkind to Ronald there was no affection.
 
Monica recalls that "although the Isle of Man was a beautiful place there was no cake and very little love". Whilst Ronald can clearly remember the only time he ever had a sweet in his childhood. Their experience of being separated from each other meant that they simply had to learn to survive independently.
 
They both left school aged 14; Monica started training to be a hairdresser in Gabalfa in Cardiff, before travelling the country repairing nylon stockings for large department stores.
 
Ronald's life was just as diverse; although he loved school he was forced to leave and spent time working down the mines, before running away.  After various jobs his love of animals led him to work on a farm until eventually he joined the army as a paratrooper.
 
The last time Ronald saw Monica was in 1944 when they were both aged 15, and was around that time that this photograph of Monica was taken.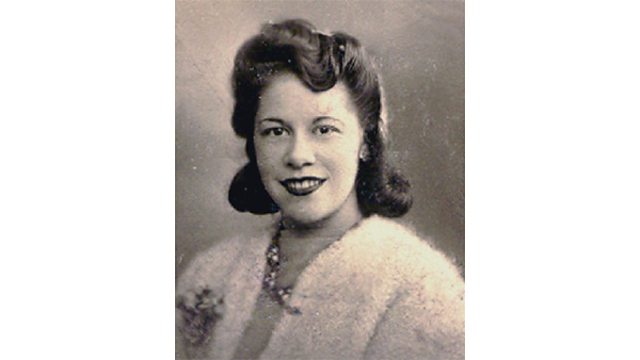 Monica Andrews as a young woman. Photo courtesy of Ronald Andrews.
Both were clearly traumatised by their early childhood experiences and their memories understandably have gaps and inconsistencies but theirs is a story of hope and inspiration.  
After watching an episode of Surprise, Surprise with Cilla Black in the early 1990s, Ronald was keen to try to find his sister. He wrote to the programme but never received a reply. He travelled to London and tried without success to find any records of Monica. After finding nothing Ronald was so disappointed that he gave up the search.  
Several years later he decided to try again, knowing or hoping that the rise of the internet in the meantime would mean that more people could help him. And he was right.  
Family researcher Debby Wilson is an adoption reunion mediator who helps individuals trace their birth families. It was as a result of her website that various people got in touch with Ronald and told him what to do next in his search for Monica.  
At that time the
General Register Office
used to offer a tracing service whereby for a small fee they would trace missing relatives and forward a letter to them if they consented.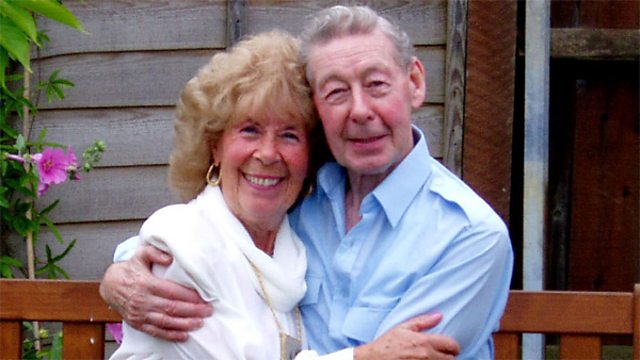 Ronald and Monica reunited after 58 years apart. Photo courtesy of Ronald and Diana Andrews.
And so it was that in 2003, 58 long years after being separated Monica was able to ring her twin brother Ronald for the first time. A few days later they were reunited and started the process of getting to know each other properly at the age of 74.
They are still in close touch and Ronald and his wife Diana even moved house so that it was easier to see Monica more often. Quite simply they are more of a family now than they ever were.
 
Many more blogs to follow in 2014. Until then, season's greetings to everyone.