Osprey chick takes flight
The young tearaway took flight on 6 July at 11.48am precisely! and has been spotted flying around her new home, practising life on the wing but should stay local now until the remaining siblings take the plunge.

Once they're all airborne, the chicks will continue to use the nest as a base whilst they practise their hunting/ fishing skills and familiarise themselves with their surroundings.

Osprey image courtesy of RSPB: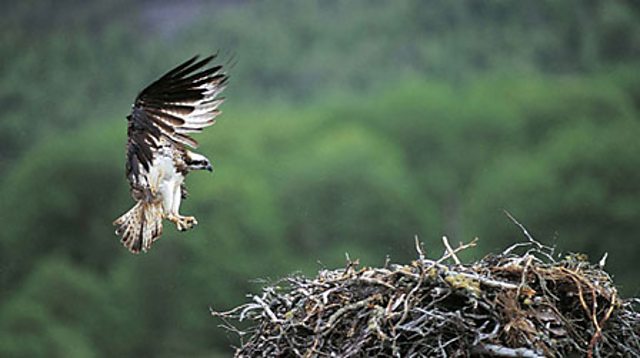 RSPB Warden, Geraint Williams said that the birds are almost as big as the adults now but the juveniles have a lighter plumage so you can still tell them apart.
There's a community weekend beng organised from 17 - 18 July, 10am - 5pm which will allow visitors to get a close up view of the birds and learn more about them.
There will be plenty for the kids to do to e.g. dissecting owl pellets, medieval re-enactments and treasure hunt trails etc
Gull
Ospreys on BBC Wales Nature
Glaslyn reserve on BBC Wales Nature
RSPB osprey blogs