Carolyn Merrifield at Washington Gallery, Penarth
A new exhibition featuring some of the most recognisable Welsh faces from the worlds of arts, sport, business, politics and science will begin next month at the Washington Gallery in Penarth.
Artist Carolyn Merrifield has teamed up with photographer Jocelyn Allen for her latest collection, of portraits of people who have made a difference in Wales.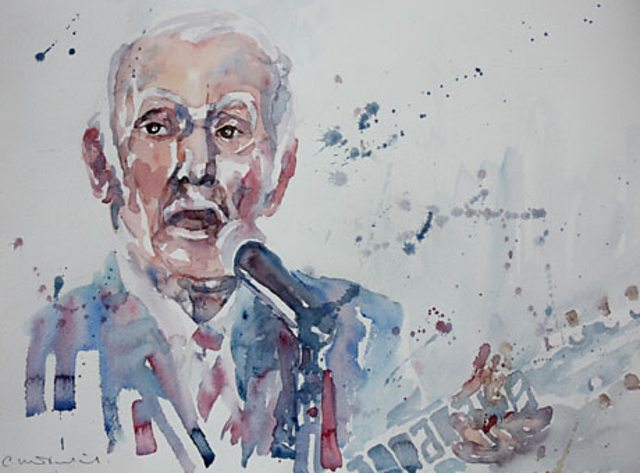 Carolyn Merrifield's painting of Stan Stennett. Images courtesy the artist
Merrifield, more used to painting the portraits of friends and family, realised she would need the help of a photographer to capture the images of the Welsh personalities, whose busy lives wouldn't necessarily accommodate time for the artist to paint her subjects.
She chose young photographer Jocelyn Allen, who prefers working from film instead of digital and restricted herself to just 20 frames for each portrait. Merrifield also used images provided by sports photographer Andrew Orchard, for action shots of people such as rugby star James Hook, golfer Bradley Dredge, snooker player Mathew Stevens and footballer Ryan Giggs.
Merrifield commented: "We decided to exhibit the painting alongside the photo as viewers who are not familiar with some of the faces could see if I've captured the likeness."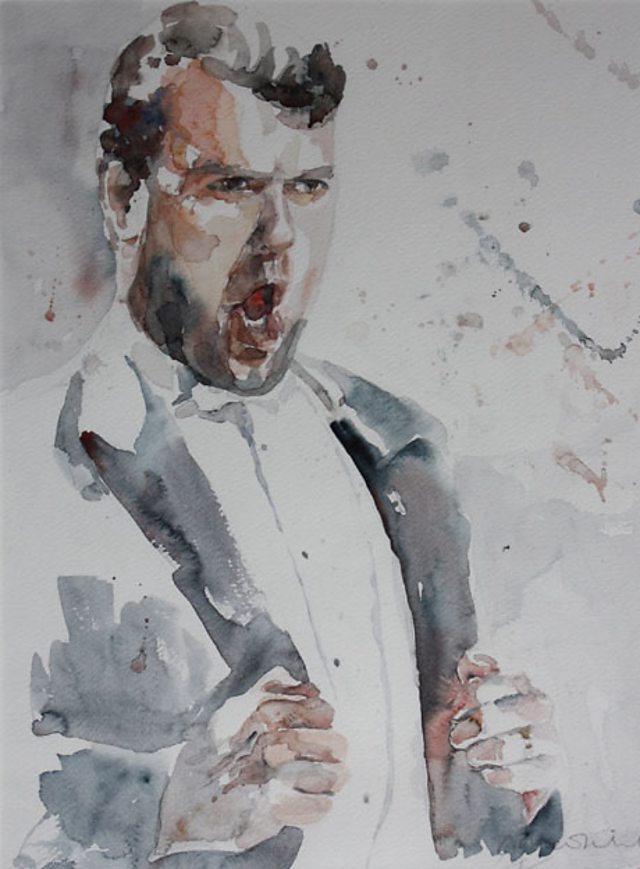 Carolyn Merrifield's portrait of Bryn Terfel
Portraits in the exhibition will also include Rhodri Morgan, Caryl Parry Jones, Stifyn Parri, Tony Wright, Saleem Kidwai OBE, Jacqui Williams, Judith Hall, Jane Davidson AM, Carlo Rizzi, Geraint Thomas, Sir Stanley Thomas, Dame Tanni Grey Thompson, Mike Hall and Charlotte Bennett.
The artist added: "If people are really quite famous, you want to do them justice in your portrait, so spontaneity often goes out the window. But I really enjoyed painting each portrait in the collection."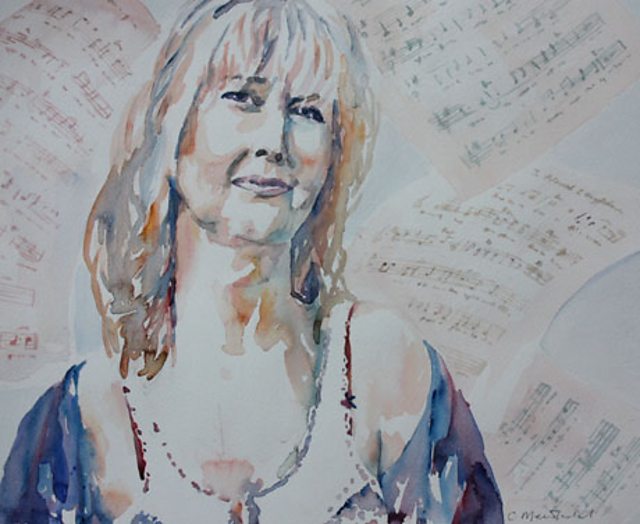 Portrait of Caryl Parry Jones by Carolyn Merrifield
Making a Difference, an exhibition of portraits by Carolyn Merrifield with photography by Jocelyn Allen, runs in the Upper Gallery at Washington Gallery, Penarth from 28 September to 20 October.