Last Friday Powys was hit by some heavy downpours with flooding in the Llanidloes area.
Thankfully, though, the weather did improve over the weekend and yesterday Anglesey enjoyed over 10 hours of sunshine. It was also sunny in Swansea Bay for the Wales National Air Show with a fresh south-westerly wind (sea breeze). Roy Edwards took this cracking picture of the Red Arrows as they flew over head.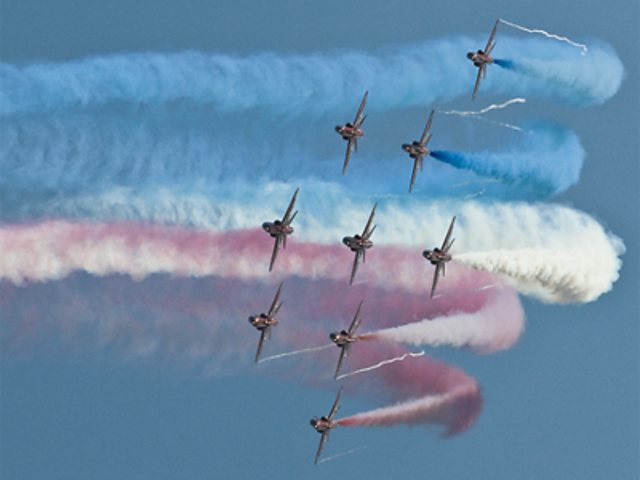 The Red Arrows taken at the Swansea Air Show on Saturday, 9 July by Roy Edwards
It wasn't dry everywhere though with some parts of the country having showers and near Rhyl in Denbighshire 6mm of rain was recorded yesterday.
Over the next few days, there's more fine and warm weather to come. Sunny spells but it's not all plain sailing.
Some cloud and a few scattered showers are likely, especially tomorrow afternoon when they could be heavy with thunder although some places will miss them and stay dry.
As we head towards the weekend, the signs are that the weather will turn more unsettled with low pressure bringing some rain, showers and stronger winds.