Lady with the Lamp statue returns to Tonypandy
A whole host of events took place yesterday to commemorate the 100th anniversary of the Tonypandy Riots.
Yesterday also saw the unveiling of the historic statue, The Lady with the Lamp.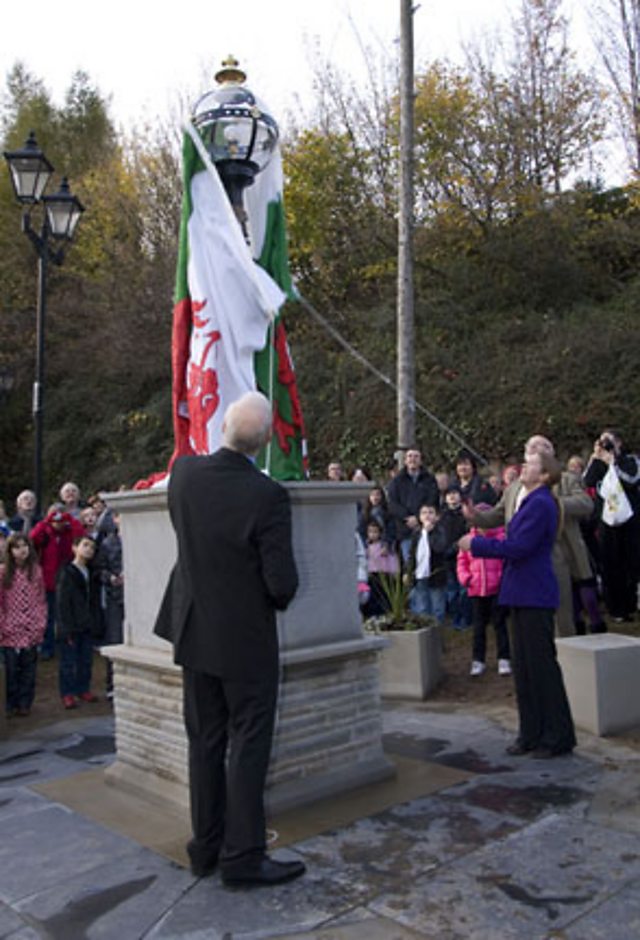 Unveiling of the Lady with the lamp statue in Tonypandy
First unveiled in 1909 and paid for by the colliers of the Rhondda, the statue had stood outside the Pandy Inn on Tonypandy Square for years. When a car crashed into it in 1955, however, the statue was toppled and both her arms were broken.
She was then placed in storage until recently, when money from the Civic Trust Wales was used for the statue to be repaired and displayed at a special community garden in Tonypandy.
Watch a video on the installation of the newly-repaired statue on the BBC Wales News website.
If you missed last night's programme Tonypandy Riots - A New History, you can watch it on the BBC iPlayer.