Six venues across Swansea city centre are currently playing host to a unique series of linked installations as part of an offsite exhibition by the Glynn Vivian Gallery.
Dubbed Let's See What Happens..., it has seen four artists from Wales and three from China, all of whom have spent time together in Swansea, Xiamen and Shanghai, create work based on an exchange of ideas.
The exhibition as a whole is connected to conversations the group has shared about their work and the pieces created feature details about their lives, hometowns and artistic practice, as well as responses to common themes like ritual, spirituality, sustainability and political protest.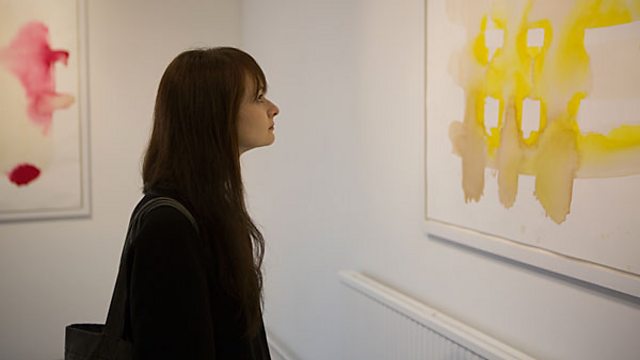 Paul Emmanuel, Heavenly Creatures, 2013. Photo: Eva Bartussek
Karen MacKinnon, curator of the exhibition said: "The title - Let's See What Happens... began as a working title, reflecting the deliberate openness and calculated risk at the heart of this project to allow something to grow slowly over time.
"It is deliberately open-ended, a question about how to work internationally, cross-culturally and collaboratively in a way which grows organically and enables a more meaningful interaction between not only the artists, but also local and international partnerships, organisations, audiences and communities who may be involved and touched by this project in some way."
The artists involved are Tim Davies, Yingmei Duan, Paul Emmanuel, Owen Griffiths, Maleonn, Fern Thomas and Zeng Huanguang.
Although each space works as a stand-alone exhibition, audiences will see a connection between each as well as being able to enjoy a wide range of media, including painting, performance and video installation.
Tim Davies' contribution consists of two new video pieces Chase (Xiamen) and Market 8, which explore his fascination with the ever-changing landscape of Xiamen, the frantic pace of which disturbed him during his time in China. They link to his interest in how architectural spaces are negotiated in everyday life and investigate the clash between buildings at ground level and the modern skyscrapers of the cityscape.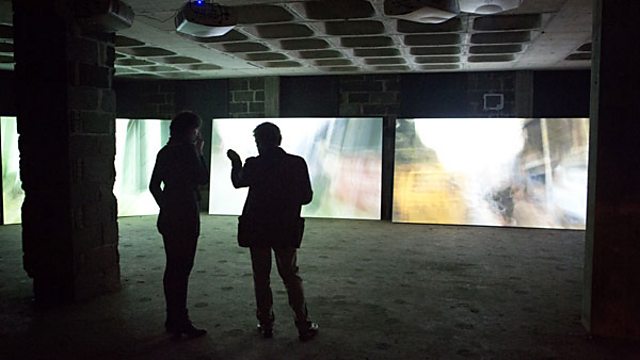 Tim Davies, Chase (Xiamen), 2013. Photo: Eva Bartussek
The work by Owen Griffiths is on show at Swansea Market, among stalls selling local produce and articles made in China, and is inspired by time spent amid the hustle and bustle of Xiamen market.
Entitled Market Place, it explores the similarities and differences between British and Chinese cultures. He has also been carrying out some creative work with the Swan Gardens home for the elderly Chinese community in Swansea.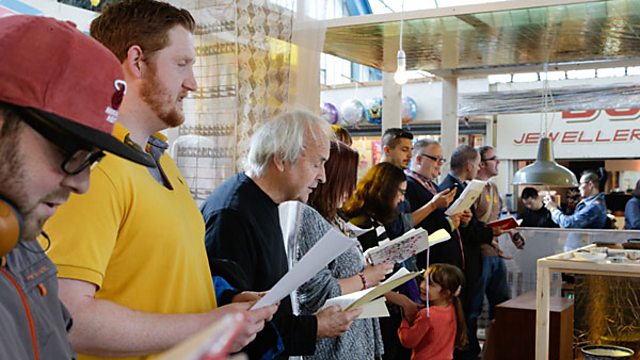 Owen Griffiths, Market Place, 2013. Photo: Eva Bartussek
A sense of place is also of paramount importance for Paul Emmanuel, who lives among the farming community in the Swansea Valley. Paul's work is inspired by his time spent at Zeng Huanguang's studio in Xiamen and features a series of paintings using Chinese inks, alongside pieces made using rubbish and recycled materials found in Xiamen and transformed into "flies" by a local expert Gethin Williams for fly fishing.
Performance is key to the installation by Yingmei Duan, who recently exhibited at the Hayward Gallery as part of Art of Change: New Directions from China. It features a piece inspired by Oscar Wilde's The Happy Prince, which sees her create an intimate forest glade where she hands out wishes to all who enter through sound, writing and movement.
Fern Thomas' exhibition at the Ragged School borrows from her experiences during a stay at a Buddhist convent in Xiamen and focuses on a series of rituals that are captured on different screens and timed to coincide with the nuns' prayers back in Xiamen.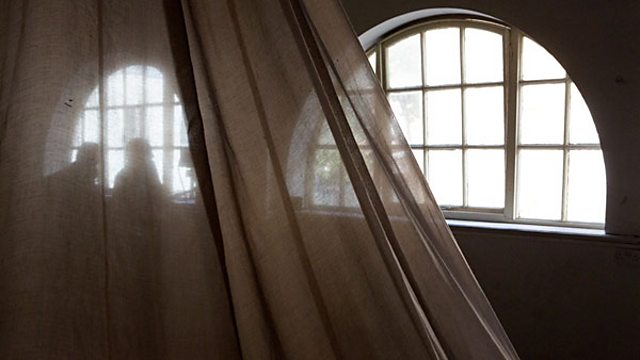 Fern Thomas, the sound of a temple six thousand miles away, 2013. Photo: Eva Bartussek
Shanghai-based artist Maleonn continues an ongoing project, Studio Mobile, which has seen him travel to 25 Chinese provinces, photographing 200,000 people in a mobile photo studio. His work alters the role of photographer, aiming to create a conversation with his subjects and take the studio out on the road. The exhibition in Swansea will feature photographs of people in costumes borrowed from local museums and will include props brought here from China.
Finally, Zeng Huanguang will re-enact the Occupy protest in London - which he visited during his time here - as an art installation, encouraging participation from audiences while posing important questions about activism and art.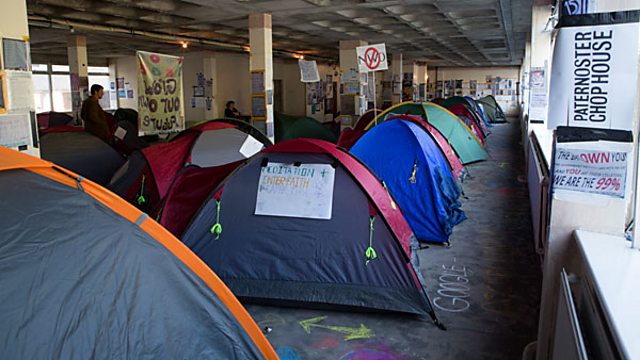 Zeng Huanguang, After Occupy, 2011. Photo: Eva Bartussek
The exhibition has been running throughout October and continues until November 3.
Visit glynnviviangallery.org a full programme of talks, events and activities.