Steven Jones exhibition at Oriel Ynys Môn
A new exhibition featuring paintings of the beautiful views from the Anglesey coastal path is to open next month at Oriel Ynys Môn in Llangefni.
Artist Steven Jones spent most of his early childhood in Llysfaen in north Wales and it was here that inspired him to sketch and paint the panoramic views of the surrounding landscape.
Over the last four years Jones has painted views from the 125 mile stretch of the coastal footpath. His paintings capture the tranquillity of the straits along with the unspoilt sandy beaches and bays and the rugged coastline in between.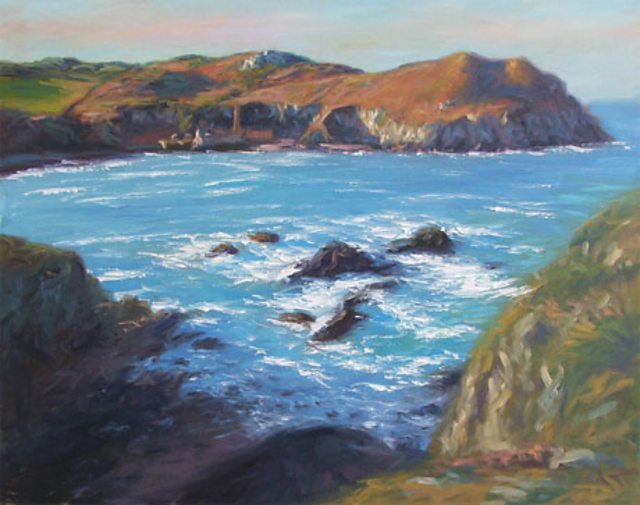 Porthwen Bay by Steven Jones. Image courtesy the artist/Oriel Ynys Môn
Jones explains: "To start with, I bought a couple of coastal path walking books to see what the Anglesey coastline is like in between the places I already knew.
"It soon became apparent that there are many amazing places and spectacular views that are only accessible by foot. It was exciting to walk into the distance to see what was lying ahead around the corner or just over the brow of a hill."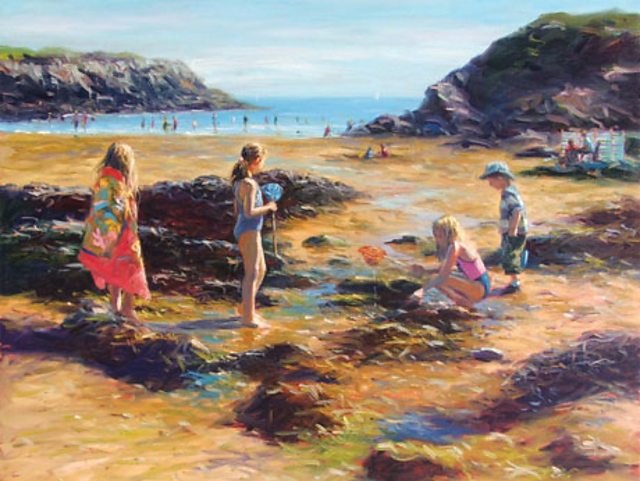 Porth Dafarch by Steven Jones. Image courtesy the artist/Oriel Ynys Môn
The exhibition, Views from the Anglesey Coastal Path, runs from Saturday 10 July to Sunday 5 September 2010 at Oriel Ynys Môn.
Steven Jones is also due to give slideshow talks on illustration and fine art at the gallery on 18 and 25 July. They cost £5 per person, and booking is necessary. Contact Oriel Ynys Môn for further details.
Feel free to comment! If you want to have your say, on this or any other BBC blog, you will need to sign in to your BBC iD account. If you don't have a BBC iD account, you can register here - it'll allow you to contribute to a range of BBC sites and services using a single login.
Need some assistance? Read about BBC iD, or get some help with registering.