Music Theatre Wales director Michael McCarthy on the company's 25th anniversary
When Michael McCarthy and Michael Rafferty co-founded Music Theatre Wales (MTW) 25 years ago, it was a gem of an idea, a glimmer of hope that a company producing contemporary opera could one day become a pioneering international force.
Over the last two and a half decades MTW has commissioned 12 operas and collaborated with some of the world's greatest living composers, including Harrison Birtwistle, Peter Maxwell Davies, Philip Glass and Mark-Anthony Turnage.
In 2011 they won a UK Theatre Award for Outstanding Achievement in Opera for Mark-Anthony Turnage's Greek – a production they are reprising this season, with the original cast.
And 2013 has been a stellar year so far, seeing them scoop The Southbank Sky Arts Award for their production of Ghost Patrol and be nominated for an Olivier Award for their double-bill of Ghost Patrol and In The Locked Room.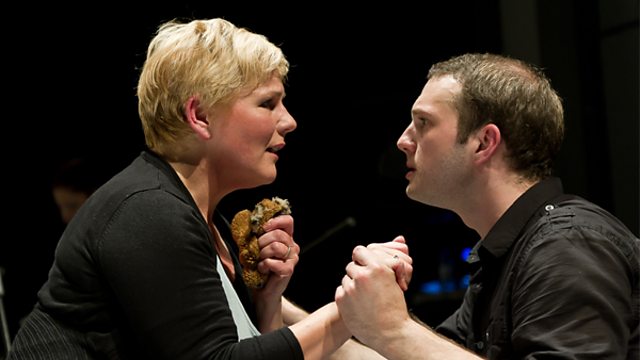 Louise Winter and Marcus Farsnworth in Greek by Music Theatre Wales. Photo: Clive Barda
I caught up with Michael McCarthy amid rehearsals for Greek and a new production of The Killing Flower, an opera by Salvatore Sciarrino, which they will perform next month – its premiere in the UK.
He said: "It feels amazing to be celebrating our 25th anniversary. Occasionally I have to pinch myself to remind myself it is all really happening.
"It's wonderful to know that from a tiny idea between a couple of people, followed by a great deal of thought and energy while trying to put it together, we have created an opera company that has secured a unique place in the UK opera scene. And it continues to innovate and remain dedicated to creating new work.
"We've got some fabulous plans for the next three years and feel that the company is preparing to be more artistically vibrant than it ever has been before, which gives us every reason to continue working hard."
Greek opens in Cardiff on 1 October when it is performed at The Weston Studio at Wales Millennium Centre.
There will also be performances in Birmingham, Manchester and at The Royal Opera House in Covent Garden.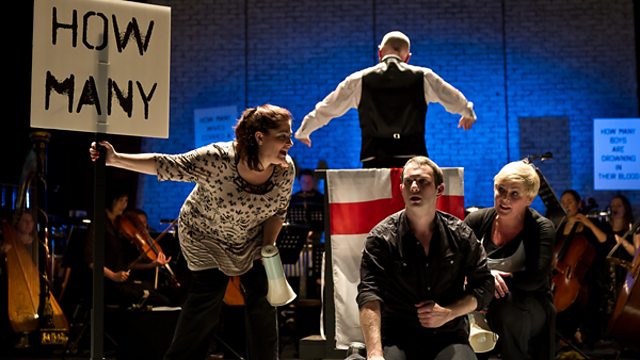 Sally Silver, Marcus Farnsworth and Louise Winter in Greek. Photo: Clive Barda
Michael said: "It feels right to bring it to Cardiff as they missed out last time. It's a landmark show and it feels really exciting to do it again with exactly the same cast – it's very high energy and high impact and the rehearsals are just fizzing.
"It's a brilliant example of how a new and small-scale opera can work musically and theatrically.
"It's based on Steven Berkoff's Greek and is all about the power and passion of the characters. It is a very visceral and violent story but with some very comedic moments. Turnage's musical energy is just phenomenal."
Greek is a co-production with Theatr Brycheiniog and the Cardiff performance of Greek is presented by Welsh National Opera.
The Killing Flower opens on 18 October in a specially designed auditorium on the stage at The Donald Gordon Theatre at Wales Millennium Centre, before venturing to The Linbury Studio at Royal Opera House London (24 October), Venue Cymru Llandudno (2 November) and Grand Theatre Swansea (26 November).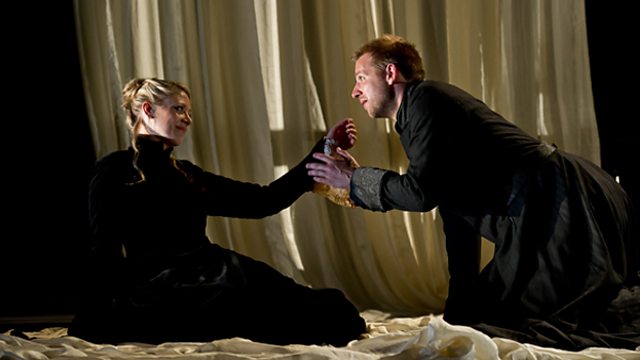 George Humphreys and Amanda Forbes in The Killing Flower. Photo: Clive Barda
The opera by Sciarrino was inspired by the true story of Renaissance composer Carlo Gesualdo, renowned for his musical work but equally notorious for the cool, brutal murder of his wife and her lover.
Michael said: "In the Killing Flower the composer invites listeners to eavesdrop on muted conversations, hushed whispers and fraught silences, all played out against a backdrop of soft sounds.
"To fit in with that sense of it being a whispered piece with whispered singing and playing, we have created an inbuilt intimacy by placing the audience on stage alongside the singers and musicians.
"I want the audience to be right inside the set and witness events just as they happen. It will immediately cast a spell and make them listen to the music differently."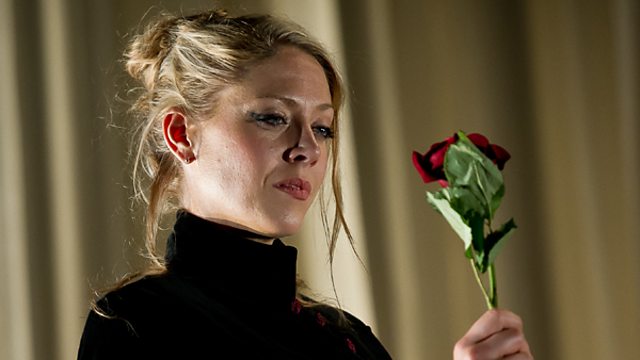 Amanda Forbes as Duchess in The Killing Flower by Music Theatre Wales. Photo: Clive Barda
The Killing Flower is a co-production with Wales Millennium Centre, sung in English with translation by Kit Hesketh-Harvey and Paola Loreto.
Michael McCarthy will give a pre-show talk at all venues an hour before each of the performances of both operas.
Next year will also be an exciting one for MTW with a newly commissioned opera by the American composer Philip Glass, The Trial, based on Franz Kafka's novel of the same name.
Music Theatre Wales's relationship with the music of Philip Glass goes back to 1989, when the company gave the European premiere of The Fall of the House of Usher, also revived in 1990 and 1993. The success of that production led to Music Theatre Wales' decision to stage the UK premiere of another of Glass's so-called 'pocket' operas, In the Penal Colony.
Glass himself approached MTW offering to create something for them and the piece will see him working with the Oscar-winning theatre and film writer Christopher Humphrey.
Tickets for both Greek and The Killing Flower are available from the Wales Millennium Centre's ticket office on 02920 636 464 and at www.wmc.org.uk.
Trailers and further information about the operas and tour venues are available at musictheatrewales.org.uk.