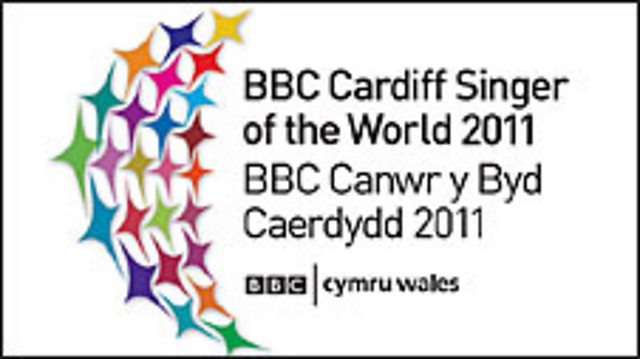 In a fantastic final of the 2011 BBC Cardiff Singer of the World competition at St David's Hall, soprano Meeta Raval from England, mezzo-soprano Olesysa Petrova from Russia, soprano Hye Jung Lee from South Korea, baritone Andrei Bondarenko from Ukraine and soprano Valentina Naforniţă from Moldova dug deep into their singing reserves to give the performances of their lives.
The winner of the 2011 Cardiff Singer competition was Valentina Naforniţă, who also won the Audience Prize.
The distinguished jury had a difficult decision to make but the Cardiff Trophy and £15,000 was awarded to Valentina Naforniţă from Moldova.
For the first time, the audience agreed with the jury as Valentina was also awarded the Dame Joan Sutherland Audience Prize. This could have been won by any of the 20 singers competing in Cardiff whether or not they appeared in the Final, and was based only on performances from the preliminary round as the vote closed before the final took place.
All the TV experts got it wrong. Joyce DiDonato, superstar mezzo, and famed voice teacher Mary King thought it would be Andrei Bondarenko or Olesya Petrova; and Nicole Cabell, who won this competition in 2005 and now has a massive career, thought that it would definitely be Andrei Bondarenko.
Opinion on Facebook and Twitter is divided with some people still rooting for their favourites, but on the whole the result has been positively received.
Video clips of all the finalists will be available on the website tomorrow - meanwhile you can view clips from all the preliminary concerts there now, as well as viewing and listening for the next few days on the BBC iPlayer.