Two evenings of new writing for Aber playwright group
Next month the Aberystwyth Arts Centre is to present the latest showcase of work by a group of aspiring playwrights and the line-up of offerings is looking pretty intriguing.
The Playpen group was set up two years ago to create a platform for new writing, and several of its members have already had work commissioned for theatre and film.
This time round, the group have been tasked with writing a 20 minute play on a subject of their choosing and starring as many cast members as they wish.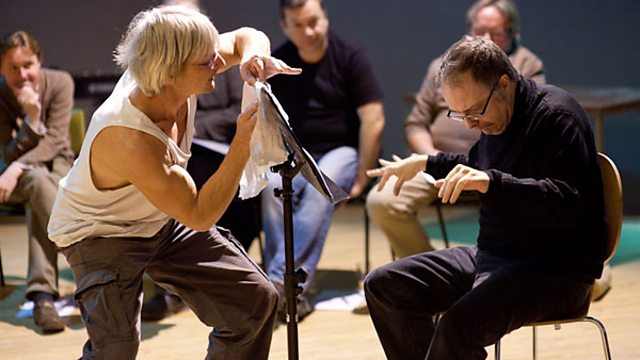 A performance at the first Writing for Performance Group showcase Beginnings. Photo: Keith Morris
Among the topics covered are library closures, flooded houses, unfulfilled dreams, journeys through Welsh heritage and Japan, property development, how grief affects bereaved families, and how visa regulations impact on couples from far-flung places (borrowing from one writer's first-hand experience).
On the nights that the plays are performed - as script-held rehearsed readings - each audience will be asked to vote for their favourite and the two plays with the most votes will be developed into full-length performances later this year.
They include the latest offering from Catrin Fflur Huws, whose first full-length play To Kill A Machine about the code breaker Alan Turing, was staged in November and is going on an extensive UK tour next year.
The Rock is about a grasshopper and a toad having a turf war over a rock, and will be performed on Thursday 7 February.
That same night will see Terry Bailey, who runs the MA in scriptwriting at Aberystwyth University, present his second play Grave Men Near Death, about two old men in a locked room "raging against the dying of the light", as well as Sick by Christopher T Harris and Genki by Branwen Davies.
On Friday 1 February, audiences can see the new one-act play Cookhouse by Julie Grady Thomas, but sadly Julie won't be present to see it as she has had to return to her native America to resolve visa issues.
The play itself catalogues how changes to UKBA visa regulations are affecting married couples. While her play is being performed she will be waiting to hear if she can return to her UK-born husband.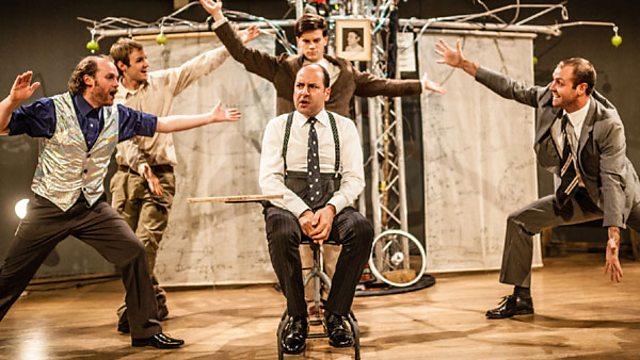 To Kill A Machine by Catrin Fflur Huws being performed at Aberystwyth Arts Centre. Photo: Keith Morris
That night also features When We're Gone by Julie Bainbridge, Sitting In by Tom Wentworth, Split by the group's organiser Sandra Bendelow and Not Quite Yet by Carmel George.
Playpen meets monthly in the arts centre and aims to support fledgling writers as well as helping more experienced writers develop their work.
Sandra Bendelow said: "I think we can definitely promise audience members a great night of new writing.
"The range of work from absurd to comic to heartbreaking is fantastic.
"It is also brilliant to see the writers progressing and seeing the developments they have made from the short plays in Beginnings, to the connected plays of Town With No Traffic Wardens through to this collection of beautiful one act plays.
"The challenge of Playpen was to raise the stakes to a complete one act play and also to let their imaginations run free of rules about cast size and subjects. The writers have certainly risen to and indeed surpassed that challenge."
The schedule of plays is being produced by Scriptography Productions and is subject to change. Any changes will be posted on the Writing for Performance Group website. Tickets can be booked online at aberystwythartscentre.co.uk or on 01970 623232.