Today marks the 150th anniversary of the birth of David Lloyd George - the only Welshman to have been prime minister, the founding father of the welfare state, wartime leader and the last Liberal PM.
We've published various features and clips relating to his life. There's a photo gallery telling the story of his life, and a series of early 20th century propaganda posters from the Liberals and Conservatives.
On the BBC History site there's a feature on the Welsh Wizard and the art of the political nickname, and another on his role in the birth of the welfare state. Plus don't miss our archive footage of the great man.
Although born in Manchester, Lloyd George's family moved to Pembrokeshire two months later due to his father William George's ill health. His mother Elizabeth moved the family to Caernarfonshire after William's death, and her brother Richard Lloyd helped raise the family.
Richard became a key influence on the young David George, who later adopted his uncle's surname. He helped form David's Liberal outlook, and encouraged a career in politics.
In 1884 Lloyd George obtained a degree in law and the following year campaigned for the Liberal Party in the general election. He married Margaret Owen in January 1888; the pair remained together until her death in 1941.
He won his own seat in 1890, elected to Caernarfon Borough 18 votes ahead of his nearest rival. He became the youngest MP in the House of Commons, and was later re-elected by his constituents a further 14 times.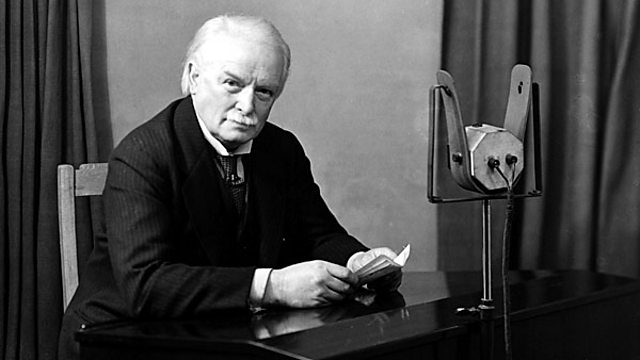 David Lloyd George in 1931
In 1906 Lloyd George joined Henry Campbell-Bannerman's Liberal cabinet as president of the board of trade. Two years later Campbell-Bannerman died and was succeeded by Herbert Henry Asquith, while Lloyd George replaced Asquith as chancellor of the exchequer.
It was as chancellor that Lloyd George enacted some of his most significant reforms. His People's Budget of 1909 introduced state support for the sick and infirm, funded by increased taxes on luxuries, liquor, tobacco, income and land.
This led to the 1911 National Insurance Act, which provided unemployment and sickness benefit. Along with the 1908 Old Age Pensions Act, passed by Asquith, it helped establish the modern welfare state. At the time, welfare was seen as a vote-winning policy, and was partly adopted by the Liberals to ward off an increasingly popular Labour Party.
In June 1916 Lloyd George was appointed secretary of state for war. In December that year he succeeded Asquith as prime minister, leading a coalition government in which his faction of the Liberal Party was reliant on Conservative support.
Lloyd George successfully led Britain through to the end of World War One, and his reputation stood at an all-time high. In 1918 he retained his Caernarfon Borough seat with an 85.4% majority, which remains an electoral record in Wales. The coalition won a landslide victory and enacted a range of social reforms, and Lloyd George played a key role in the 1919 Versailles Peace Conference.
However, it wasn't to last. The Conservatives were the dominant party in the coalition, many of whom were angered by Lloyd George's attempt to settle the issue of home rule for Ireland. An economic downturn and workers' strikes in 1921 caused further harm to his premiership, but possibly the final blow was the revelation tht Lloyd George had been selling knighthoods, peerages and the recently created OBE.
Following the Chanak Crisis over Turkey in September 1922, the Conservatives voted to break up the coalition and fight the next election alone. Andrew Bonar Law won the November 1922 election, with the Labour Party becoming the official opposition and the Liberals divided between those led by Asquith and others led by Lloyd George.
Many predicted that Lloyd George would return to high office, and he remained a prominent politician in the House of Commons. The Liberals reunited for the 1923 general election under Asquith but continued to lose ground to Labour.
In 1926 Lloyd George regained leadership of the Liberal Party, and in the 1929 election made a final bid to restore the party to power. However, despite taking seats from the Conservatives they continued to suffer at the hands of Labour.
Lloyd George became Father of the House, the longest serving Commons member, in 1929. He made his final speech there in 1942, and cast his final vote there in February 1943.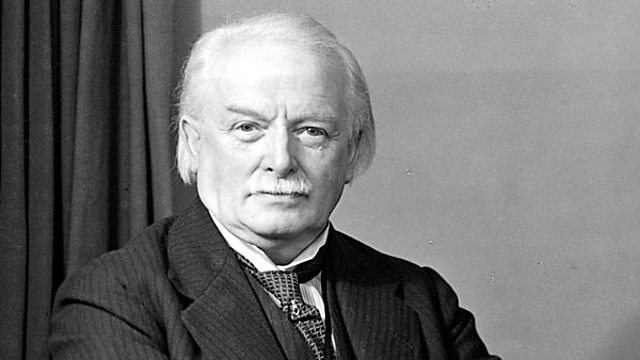 David Lloyd George in 1931
Lloyd George was given a peerage on New Year's Day 1945 and became Earl Lloyd-George of Dwyfor and Viscount Gwynedd. However, he died of cancer on 26 March 1945 at the age of 82, before he was able to take his seat in the House of Lords.
David Lloyd George was buried beside the river Dwyfor in Llanystumdwy; a monument in his memory was later designed by Sir Clough Williams-Ellis and placed around the grave. Also in Llanystumdwy is the Lloyd George Museum, which opened in 1963.
In addition to a formidable reputation as a politician, Lloyd George was also a notorious womaniser. He began an affair with his secretary Frances Stevenson in 1913, and married her in October 1943, nearly three years after his first wife Margaret's death.
Lloyd George had five children with Margaret, and possibly another with Steveson, although the paternity is uncertain. His son Gwilym and daughter Megan both became MPs, although they defected from the Liberal Party for the Conservatives and Labour respectively.