Wales and the History of the World
Eddie travels around Wales in search of objects that tell stories of the nation's influence on the world and the world's influence on Wales. In this episode called 'Firsts', Eddie fires up a replica of the first steam railway engine, as well as getting behind the wheel of Babs, the car which once held the world land speed record set on Pendine Sands in 1926.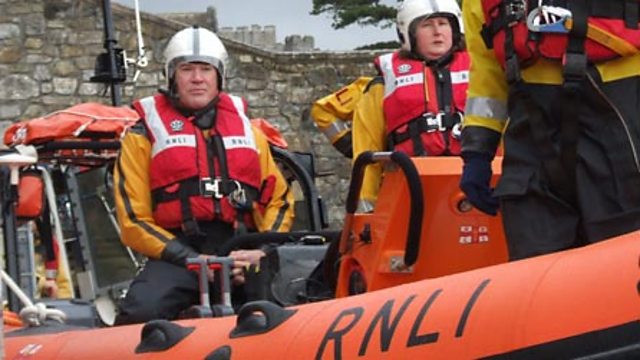 Eddie Butler in a RIB (rigid-hulled inflatable boat) which was invented in Wales.
The four-part series is just one part of a year-long BBC-wide project A History of the World which stretches across BBC television, BBC Radio 4, CBBC and the World Service.
If you want to add a comment to the Wales History blog (or any BBC blog) you will need to sign in to your BBC iD account. If you don't have an account, you can register here to set up a BBC iD account. Read about BBC iD.