Dry and brighter weather ahead
We've all seen some rain over the past few days, some of which has been significant and heavy rain in places.
Near Capel Curig in Snowdonia more than 2 inches of rain has fallen since last Friday.
It wasn't a total washout over the weekend though as there was some nice evening sunshine yesterday in the north and west which provided a nice rainbow at Penmaenmawr and a wonderful sunset in Carmarthen.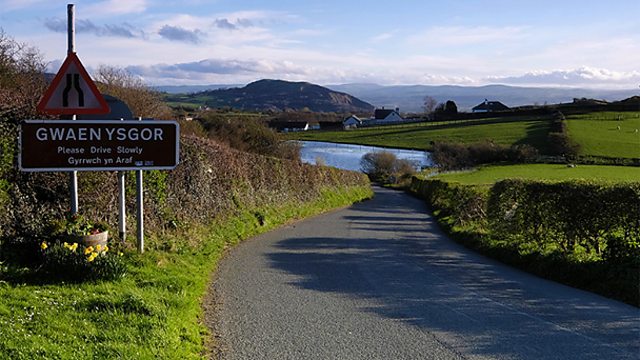 After a day of rain, a lovely evening in Gwaenysgor - Richard Walliker.
Now for the good news - if you're fed up with rain, the next few days will be drier with high pressure building over the Bay of Biscay.
Tonight, scattered heavy showers are likely but by tomorrow, most places will be dry with sunny spells.
Tuesday will feel fresh and breezy with daytime temperatures around 10 to 13°C and a bit chilly at night too.
Temperatures in mid Wales could dip as low as 3°C by the end of tonight with a ground frost possible in sheltered places.
On Thursday a weakening front will move south east bringing light rain to the north. This will clear and Friday and much of Saturday should be dry with some sunshine.
Derek