Exhibition to mark the Queen's Diamond Jubilee
A collection of the most striking and significant images of Queen Elizabeth II throughout her reign has just arrived in Cardiff.
The exhibition is just one of hundreds of events planned to coincide with the 60th anniversary of the monarch's accession to the throne.
From Chris Levine's curious photograph of HRH with her eyes closed to Justin Mortimer's famous painting where the Queen's head appears disjointed, floating away from her body, the display aims to incorporate the many visual representations of Elizabeth II from the 1950s until now - both conventional and unconventional.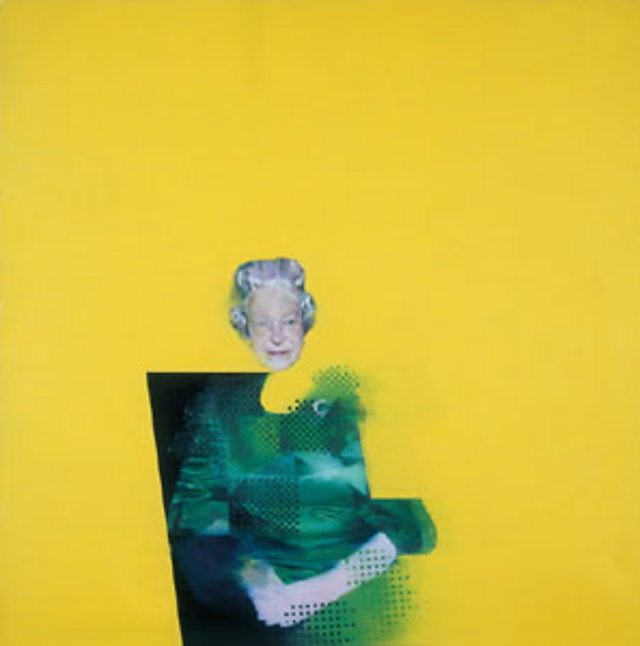 The Queen by Justin Mortimer, 1998 Oil on canvas, 1350 x 1350 mm The RSA © Justin Mortimer
Works by Pietro Annigoni, Lucian Freud, Annie Leibovitz, Andy Warhol and Gerhard Richter form part of the National Portrait Gallery's touring exhibition, The Queen: Art and Image, now on display at National Museum Cardiff until 29 April 2012.
It accompanies a wider exhibition at the Cardiff venue which aims to show how the Queen has been received in Wales during the numerous official visits of her reign and how perceptions of royalty have shifted via various social and historical contexts.
Archival artefacts and memorabilia from National Museum Wales' collections such as newspapers and film footage are used to explore the Queen's relationship with Wales from events like the opening of the National Library of Wales in 1955 and how this compared to her later visit to Aberystwyth in 1996 to open the Library's new wing, which was halted by protesters.
The material includes recollections from the Welsh language activist Meg Elis who in 1955, was the five year old girl chosen to give a posy of flowers to the Queen at the National Library.
By 1996, she played a lead role in the protest event in Aberystwyth.
David Anderson, director general of Amgueddfa Cymru said: "Amgueddfa Cymru is pleased to be working in collaboration with one of the UK's leading art institutions.
"This is an example of how effective partnerships between museums and galleries can make works by such influential artists such as Andy Warhol and Gerhard Richter, accessible to visitors across the UK.
"The National Portrait Gallery's exhibition is an innovative take on a traditional subject, and I'm glad that we have been able to add an extra dimension, using items from our collection and interviews with key figures to give the display a Welsh perspective."
Other images included in the collection are Gilbert and George's 1981 work Coronation Cross, where they used postcards of the nave at Westminster Abbey in a pattern with repetitions of Cecil Beaton's Coronation Day photograph.
Formal portraits and official pictures rub shoulders with multimedia images and unofficial paintings to contrast the more traditional styles of official portraiture with some of the more controversial portrayals by contemporary artists and to show how the task of depicting the Queen has undergone seismic changes since the 1950s.
Also included are less formal portraits by such photographers as Eve Arnold, Patrick Lichfield and Lord Snowdon.
The museum will also use multimedia interviews with Lord Dafydd Elis-Thomas AM, Media Wales' chief arts correspondent Karen Price, Adam Phillips from Balchder Cymru, and two residents from Sunrise Senior Living - Major James Geary and George Malcolm Pearce, to share their impressions of the Queen.
The Queen: Art and Image tour will end at the National Portrait Gallery in London, 17 May - 21 October 2012.
Browse a gallery of photographs from the exhibition on the BBC Wales News website.