National Theatre Wales to hold its first 'super assembly' event
Since its inception in November 2009, National Theatre Wales has vowed to engage people from all walks of life and all corners of Wales in its performances.
But alongside its main productions, which have included Michael Sheen in a re-enactment in Port Talbot of Jesus' journey to the cross, a production of Coriolanus in an RAF hangar at St Athan and a play about US soldier Bradley Manning, the theatre has also been running an inclusive assembly programme.
The original idea was to use theatre as a springboard for discussion and throughout 2011, the programme saw public assemblies taking place everywhere from pubs and empty shops to disused banks and bus stations.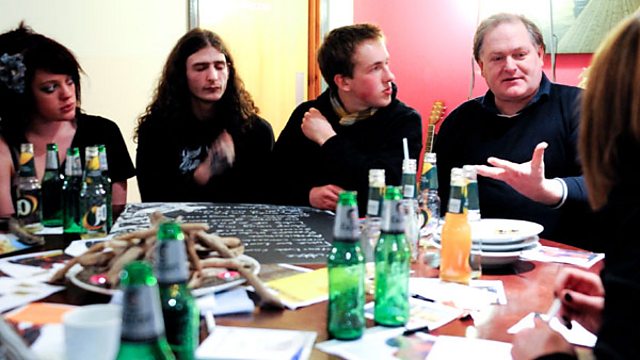 A previous National Theatre Wales assembly event. Photo: National Theatre Wales
This year the theatre encouraged the public to address the issues that affected their communities most by coming up with their own proposals for an assembly theme.
People were then asked to take an online poll to choose the winning proposals, which led to four assembly events across the country, with topics including the opening of a new supermarket, cuts to NHS mental health services and the use of a local park.
The latest twist saw the theatre issuing another call for proposals in October, but this time those coming up with the ideas for a public debate had to identify an issue that not only affected their local community but had resonance nationally or internationally.
The winning bid came from Elen Clampitt, a secondary school teacher from Bangor who holds the social needs of young people very dear to her heart.
The super assembly on 14 and 15 December will explore whether young people have the opportunities they deserve and what can be done to improve their possibilities.
It will ask questions such as: are we guilty of creating stereotypes?; Is there a rift between locals and students?; Is it true that young people in Bangor have nothing to do?
Elen, who teaches at Ysgol Friars, has devoted much of her spare time to developing a community project to create better facilities for youngsters in the area.
The Grŵp Ieuenctid Bangor Youth Group (BYGs Bangor) is currently appealing for volunteers to help it stage music and cultural events.
Its overarching aim is to create a venue in the centre of Bangor where young people from all social backgrounds can socialise safely and enjoy workshops and training put on by a whole host of organisations to improve their skills.
On the National Theatre Wales community website, Elen says: "I'm frustrated by the number of children living in the Bangor area who are demotivated and uninspired by the place that they are growing up in.
"I'm now dedicating my free time to setting up a youth café/dry pub that will also act as a gateway for children to access a variety of activities, and develop talents that they may not otherwise have the opportunity to explore."
Elen's proposal scooped 52% of the public vote and followed a campaign involving teachers, business owners and bus drivers.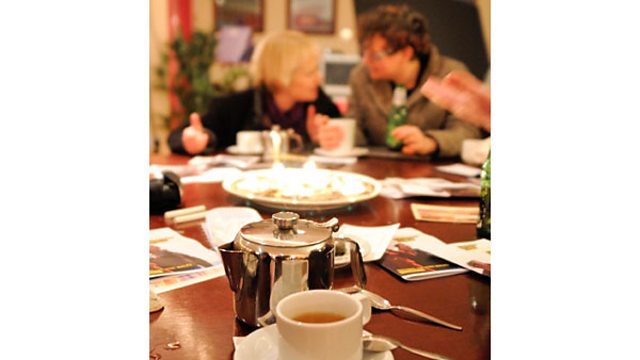 A previous assembly event. Photo: National Theatre Wales
National Theatre Wales' artistic director, John McGrath, said: "After two years of assemblies in all corners of Wales, it's fantastic to be doing our first super assembly.
"Having eagerly followed two rounds of voting, and seeing thousands of votes cast, everyone at National Theatre Wales is delighted to be working with the communities of Bangor on the winning proposal.
"It will be very exciting to see how the assembly format of performances and debate around local issues is adapted and developed for this super assembly event, and we are looking forward to working with a wide range of artists and communities in the city."
The super assembly performances and debates take place at 7.30pm on Friday 14 and Saturday 15 December and entry is free. The meeting point is the clock tower in Bangor, and the event will move indoors once everyone is assembled.
To find out more about the theatre's assembly programme visit the National Theatre Wales website and find out more about BYGs Bangor on their Facebook page.