Day three of the show and I haven't been very popular today. People seem to blame me for the weather?!
The rain has been more on than off, sometimes heavy, with only the odd glimpse of sunshine today.

So the wellies and waterproofs have come in handy with lots of puddles on the showground field.

The main ring is now very muddy, so perhaps we should do what the Millennium Stadium and Wimbledon have done and install a roof!

Despite the downpours, its been the busiest day of the show with the Cobs at top of the bill.

I met one of the winners earlier - a beautiful mare from Belgium.

Last year she came 2nd but did one better this time around, so congratulations to her!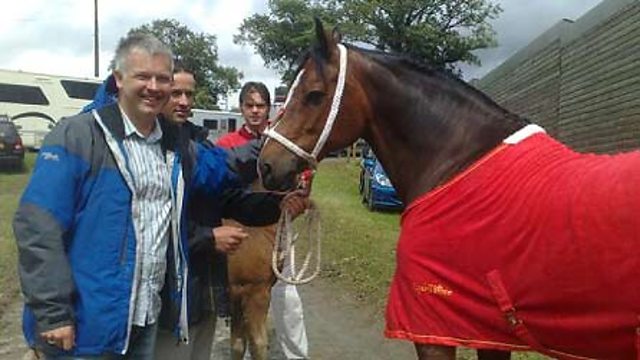 So other than Monday, the rain has been the main feature of the show this year with more showers expected tomorrow.

Derek