New documentary sheds light on life in an eco community
You may have heard about Lammas, the UK's first planned eco village in Glandwr, Pembrokeshire.
The village was set up in 2009 and includes nine smallholdings where families have built their own affordable homes and are attempting to live a self-sufficient lifestyle.
The community produces its own power and fuel and harvests its own water and food.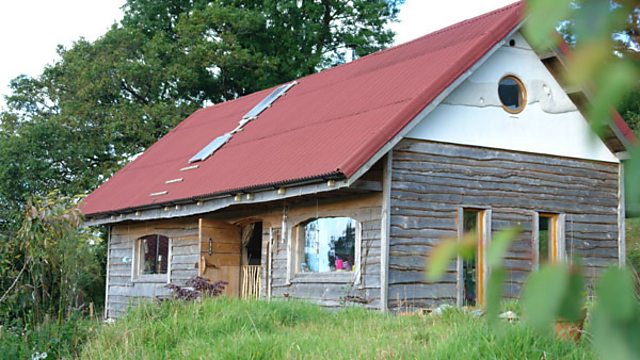 Eco house in the Lammas village. Photo: livinginthefuture.org
A new documentary, which chronicles some of the families' experiences as they embark on this sustainable living journey, has its main première tonight at the Dylan Thomas Centre in Swansea.
Entitled Living In The Future, it has been created by the independent film maker Helen Iles as part of a series by Undercurrents, a production company which focuses on making environmental or social justice documentaries
I caught up with Helen as she travelled on a bus through the snow to a sold-out screening at Chapter Arts Centre in Cardiff.
Helen herself currently lives in a sustainable community at Holtsfield in Gower, Swansea. The wooden chalets there were built before the World War Two and now house around 54 people.
"It's close to the earth and the weather and you experience all the seasons in a different way," she says.
Her interest in Lammas is personal, as around 12 years ago she decided to move somewhere where her lifestyle could be more sustainable
At that time she met Paul Wimbush, the founder of Lammas, just as his dream of an eco-village built by its own residents was taking root.
Helen was captivated by the idea of Paul and the others pursuing a lifestyle at Lammas as pioneers. They fought for planning permission, and in 2009 it was granted by Pembrokeshire County Council on the proviso that within five years the residents can demonstrate they are at least 75% self-sufficient.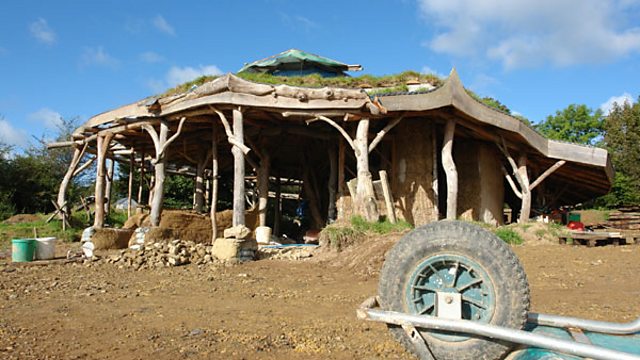 Eco house in the Lammas village. Photo: livinginthefuture.org
Helen says: "I have followed them and filmed them every step of the way - with the short bits of footage uploaded online and attracting a big following.
"There are nine families living there and each has five-acre plots. They are all very different and range from Leander and Katie who moved from Liverpool with their three children to pursue a different lifestyle to Simon and Jasmine.
"Simon is an eco-builder and this is his third build, so you can see how it has attracted some more experienced people and those wanting something new."
Helen says the film is not supposed to be a didactic "how to" video but aims to act as food for thought for those interested in reducing their impact on the environment and finding out more about some of the techniques these people live by.
She hopes that with the change in planning laws more people might decide to branch out and build their own sustainable communities.
"It shows what can be possible and that there is a lifestyle where you don't have to use a huge amount of natural resources up and waste them.
"I hope it inspires people to perhaps take up some of the courses Lammas offers or think twice about their own impact on the world."
Other screenings were held this week in Cardigan and Aberystwyth, Wrexham and Colwyn Bay with debates afterwards involving Lammas' residents.
Tonight's screening takes place at 7.30pm at the Dylan Thomas Centre in Swansea.
Anyone wanting to find out more about Living In The Future or how to organise screenings in their area should visit livinginthefuture.org. For more on other projects by Undercurrents visit undercurrents.org.