Autumn has arrived early in Wales
Autumn has arrived early this year with low pressure bringing strong winds, rain and a noticeable drop in temperature. Some people including myself have already put the heating on!
Yesterday Pembrey in Carmarthenshire reached 14.6° Celsius but only 10.2° Celsius at Lake Vyrnwy in Powys with chilly polar maritime air from the northwest of the UK bringing a mixture of sunshine and showers, hail and even a few flakes of snow on the summit of Snowdon.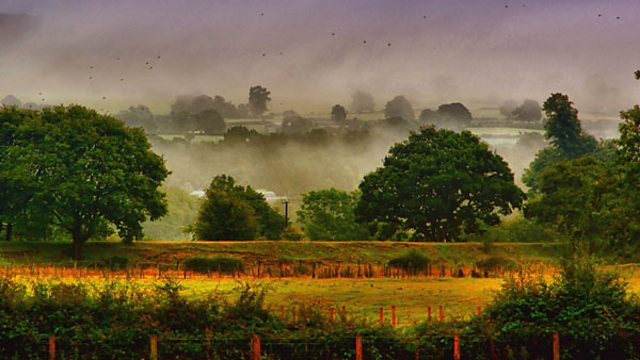 Autumn mist in the Vale of Clwyd. Photo by Pete Eddy from Denbigh
Low pressure is bringing more rain today and strong winds in the south. Tomorrow, though, will bring an improvement with much drier and brighter weather and just the odd shower in places.
The Tour of Britain Bike Race will reach Llanberis tomorrow and good news, the weather looks reasonable for the cyclists and for those watching.
On Thursday it's all change again with more wind and rain spreading across Wales followed by dry and brighter weather in the afternoon with some sunshine and a finer end to the day.
Friday will be dry with lighter winds and more settled weather is expected over the weekend and into start of next week. 
On Saturday the remains of tropical storm Humberto will be over the Atlantic Ocean. This will move north towards Iceland taking warmer, tropical air with it and allow high pressure to build over Britain.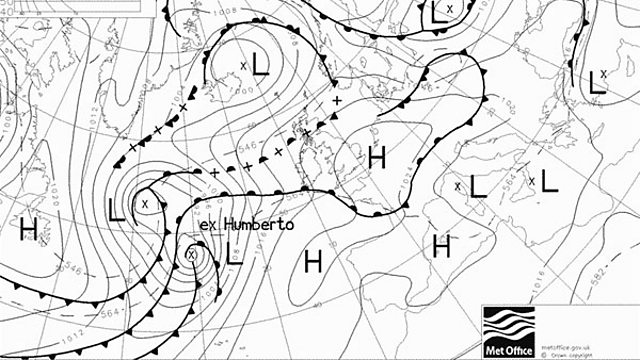 So better weather is on the way and it will gradually become warmer with temperatures rising into the low 20s Celsius. Some sunshine is likely too but it will turn cool at night with some low cloud, mist and fog patches. Given the time of year, mist and fog may linger well into the morning before lifting and leaving a fine, pleasant afternoon.
Derek