National Theatre Wales venture to cast spotlight on Cardiff's Somali community
Audiences worldwide will be invited to share in a special production focusing on the Somali community in Butetown, Cardiff next year.
National Theatre Wales will launch its third jam-packed season with the three-day venture, De Gabay (The Poem) in early March.
It is the brainchild of a group of young Somali poets - Ahmed Hassan, Ali Goolyad, Hassan Panero and Ahmed Yusuf - and according to the theatre will sing "the song of their lives as young British-born Somali men".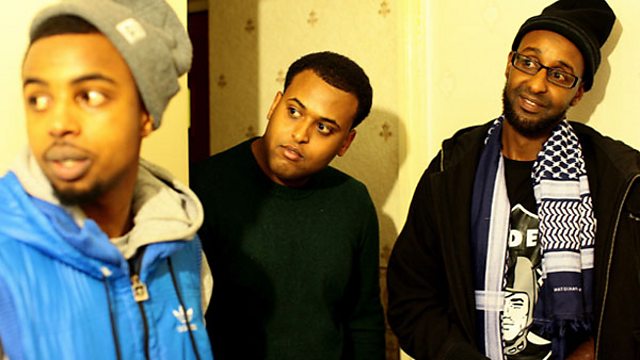 Poets Ali Goolyad, Ahmed Yusuf and Hassan Panero. Photo courtesy of National Theatre Wales
They approached NTW with the idea for De Gabay 18 months ago as they were keen to alter negative and stereotyped perceptions of people within their community.
They had already forged links with the theatre after being involved in The Soul Exchange in January 2011.
The production will focus on what life is like for the poets and what brought them to Wales, but will also shed light on the experiences of past generations moving to Cardiff from Somalia in an exploration of the "four ages of man". It will star and be staged by members of the local community and will take audiences on a three-day tour of the Butetown area.
Not only will it take place at site specific venues in Cardiff, but audiences across the globe will have the opportunity to watch and respond to the play as it is streamed live on the internet.
The production will take audiences from the living rooms of private houses to the local streets and will involve a blend of intimate and larger scale performances as well as two parades.
It is to be directed by Jonathan Holmes, the director and founder of Jericho.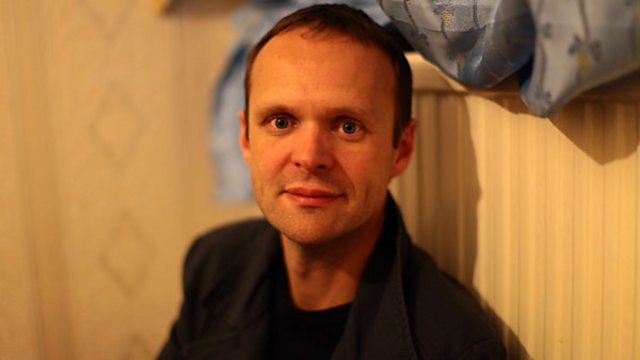 De Gabay director Jonathan Holmes. Photo courtesy of National Theatre Wales
National Theatre Wales' artistic director, John McGrath, has issued a rallying call to people in Butetown to get involved in the production in any way they can.
He said: "Butetown and its residents will play a starring role in De Gabay, so we're asking anyone and everyone in the area who want to get involved in any aspect of the production - design, performance, technical, whatever they're interested in - to get in touch now and tell us what they'd like to do.
"This is a hugely ambitious project that is very close to our hearts, and we want to share the experience of making it - and the joy of experiencing the finished product - with as many people as possible."
It is being produced with the help of Somali-born Yusuf Mohamed, who is acting as a community engagement associate.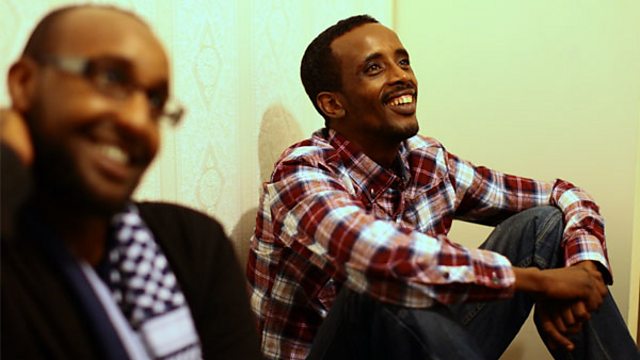 Poet Hassan Panero and community engagement associate Yusuf Mohamed. Photo courtesy of National Theatre Wales
Yusuf's own journey to Cardiff began shortly after his father was killed in 1989 by the Somali government, and his family had their home burnt and their livestock stolen. He moved to Butetown, where his great uncle had owned a café, in October 1990.
In 2008, he set up Heeso Cymru, the Horn of Africa Education and Entertainment Society, a voluntary organisation that offers advice and support for the Somali community in Cardiff.
He will be working alongside creative associate Gavin Porter, who grew up in Butetown and is one of the founders of Community Helps Itself, an arts and media social enterprise that delivers participatory arts projects. He directed the BAFTA Cymru-winning short film Sweet Sixteen.
The poets each have their own story to tell and themes to explore. For Ali Goolyad it is identity, for Ahmed Ibrahim Hassan poetry is a means of documenting life, while for Hassan Panero it has enabled a shared understanding between elders in the community and younger generations alike.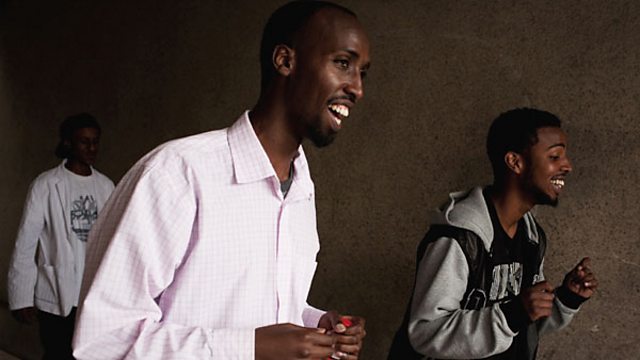 Poets Ahmed Ibrahim Hassan and Ali Goolyad. Photo courtesy of National Theatre Wales
Meanwhile for Ahmed Yusuf, who wrote his first short story when he was six, it has become his work, after he became the first Somali student to study English Literature and then an MA in creative writing in Cardiff.
De Gabay is being made possible with a £175,000 grant from the Calouste Gulbenkian Foundation, a charitable foundation which aims to support the disadvantaged via the sharing of experiences.
The thrust of the piece was to bring together professionals and community members in the creation of a new performance piece.
Calouste Gulbenkian Foundation UK Director, Andrew Barnett said: "We want to identify and support practice that breaks down barriers between professional artists and non-professionals in a way that gives voice to some of the most marginalised in society.
"Our aim is that on-going connections should be established between participants and communities with demonstrable social and cultural benefits.
"De Gabay, a production with the ambition to change negative public perceptions of British Somalis, is an inspiring, community-led project from the heart of Butetown, Cardiff, which will engage local and international audiences in performances of uncompromising quality that are both intimate and spectacular."
The play will be staged over a weekend, beginning on 1 March, and will also showcase films made by Somalis elsewhere in the world. Events to accompany the play will also be held across the weekend.
From this month the public are being urged to pledge support for the production in any way they can and there are a number of paid and voluntary roles on offer.
This Saturday there will be a free event titled IdeasExchange 05, which is taking place at the Coal Exchange in Mount Stuart Square. It will give people living in Butetown a glimpse into what De Gabay will entail and how they can get involved.
Guests on the night can also enjoy a packed programme of poetry, performance and debate. The event starts at 7.30pm.
This will be followed by an event next Friday, 30 November, which is taking place at the Butetown Community Centre, Loudon Square, also at 7.30pm.
This will be a free spoken-word event on the theme of journeys. It's being headlined by Hassan Panero but there are 10 slots available to anyone wishing to take part. To take one up or for more information, contact teamword4word@gmail.com.
Mr McGrath added: "There are many opportunities to get involved at many different levels, including volunteer and paid roles as performers, actors, dancers, musicians, singers, wardrobe staff, technicians, cooks, stewards, video makers, bloggers, photographers and many more."
Further events will be announced in the coming months at community.nationaltheatrewales.org/group/degabay.