I know a lot of people are fed up with the recent wind and rain so I've finally got some good news - the worst is over, at least for a while, anyway...
The wind is easing and the next few days are looking calmer but it was anything but calm last night!
At Capel Curig in Snowdonia a gust of 88 mph was recorded whilst 63 mph was recorded at Aberporth in Ceredigion.
63 mph was recorded at Aberporth and Mumbles Head and the wind strong enough to bring down a few trees across the country.
Thanks for your tweets and pics over the last few days. Remember you can keep in touch and sent photos to me @Derektheweather.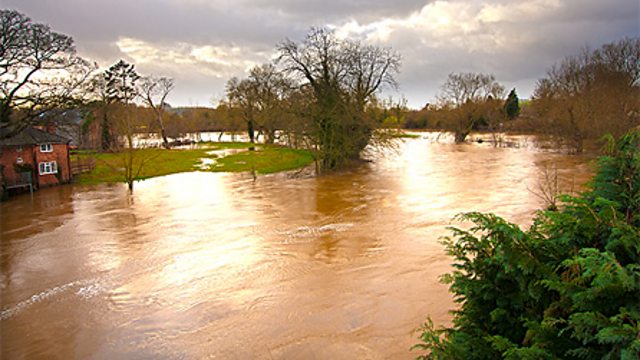 The Afon Vyrnwy in flood by Ron Kyte.
River levels are generally falling with the drier weather today but there is still one flood warning in force at the time of writing - in the Lower Dee Valley from Llangollen to Chester.
Flooding in Welshpool by Ian Francis.
The reason for the stormy weather is a deep area of low pressure which is now over Sweden leaving Britain in a brisk and chilly north-westerly air stream. Meanwhile a cold front will bring fresh snow to the Alps so good news for skiers.
Met Office chart for Thursday, 5 January from 12 noon.
Tonight we'll see a few blustery showers but otherwise it will be dry with some clear skies meaning a cooler night with temperatures inland falling as low as 2 Celsius bringing a ground frost in some rural spots.
There is also a warning of icy patches on untreated roads in Denbighshire, Conwy, Flintshire and Wrexham so take care on the roads.
Tomorrow will start dry and much calmer than today. It will be bright for a time in the east but cloud will develop, bringing a little rain and drizzle. The winds will be lighter than today as well with top temperatures between 8 and 11 Celsius.
So, the weather is calming down tonight and hopefully you'll get a better nights sleep than last night!
Derek