Welsh coast: 'a must-see destination'
Accolades for our stunning Welsh coastline just keep on coming.
The travel bible - Lonely Planet have just announced that Wales is a 'must-see destination for 2012', highlighting the All Wales Coastal Path as a potentially huge crowd puller in their top ten regions for 2012.
The path aims to create a continuous 850 mile path around the entire Welsh coast by the summer of 2012 and will bring a huge boost to local economies as tourists and walkers flock to enjoy the scenery.
Wales will then be the only country in the world where you can do this.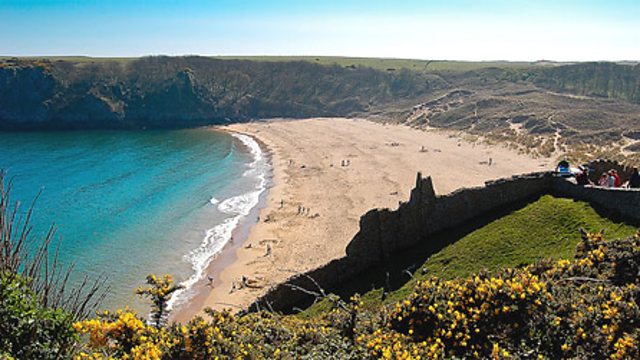 Barafundle Bay, on the Pembrokeshire Coast by Arwyn Harris.
Lonely Planet's Tom Hall explained: "As well as the novel ability to walk its entire coastline, the region comes out top because of its wildlife, great surf, castles and fantastic spots such as Barafundle Bay and St Davids.
All this comes as no surprise to anyone living in or regularly visiting Wales, as we've been shouting about it for years! Take a look at our beach and coastal photos.
Back in 2010 Rhossilli Bay on Gower won the best beach at the Great British Beach Awards swiftly followed by a 2011 win for Three Cliffs Bay on Gower in 2011.
Meanwhile, the Pembrokeshire coast was honoured by the prestigious National Geographic in 2010 as the 'second best coastal destination in the world' to visit. Not bad when you consider it was up against countries such as New Zealand, Hawaii and Chile.
Check out some amazing coastal walks from our BBC Wales Weatherman Walking series and find plenty of 'wildlife friendly' places to visit in our Places to Go section. We've also got some great beach guides for surfers.
You can read more about this story on BBC News.