Lots more sunshine and higher temperatures
Last Saturday was the hottest day of the year so far for most of Wales. At Llysdinam near Newbridge on Wye, the temperature reached 30.2°C, the highest in July since 2006.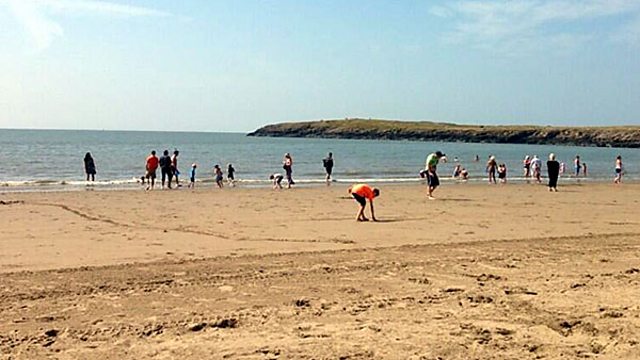 Photo from Leanne Bennett, Barry Island
Mind you, even with high pressure over us no two days are quite the same in this country and the weather can vary from one place to another. Yesterday there was some cloud around, also a few mist and fog patches. In Aberporth the temperature only reached 17°C compared to 27°C in Cardiff.
The next few days will bring lots more sunshine and higher temperature, even on the coast. In Llanfairfechan a high of 26°C is expected on Friday. 27°C in Newcastle Emlyn.
The weekend will bring yet more fine and very warm weather. By Sunday evening, though, there is a risk of a few showers or a thunderstorm in the south and west.
Next week, it's looking hot and humid for the Royal Welsh Show in Llanelwedd. I wouldn't rule out a shower or thunderstorm too.
This month is the first month this year to be warmer than average in Wales. There is a hint the hot spell may start to breakdown towards the end of July but exactly when is difficult to say at the moment.
In the meantime, enjoy the sunshine and take extra care. Put a dish of water out for the birds and don't leave any pets in the car when it's hot.