Follow in the footsteps of pirates and smugglers on the Wales Coast Path
Anyone walking the new Wales Coast Path - due to be opened in its entirety on Saturday 5 May 2012 - cannot fail to be impressed, even inspired, by the rugged grandeur of the coastline. Towering cliffs, long stretches of golden sand, isolated coves and hidden inlets or bays mark the area as something very special indeed.
However, these very attributes once inspired a somewhat different breed of men from the ramblers and walkers who inhabit the region today. For once, and not too long ago either, these tiny bays and beaches were the haunt of pirates and smugglers.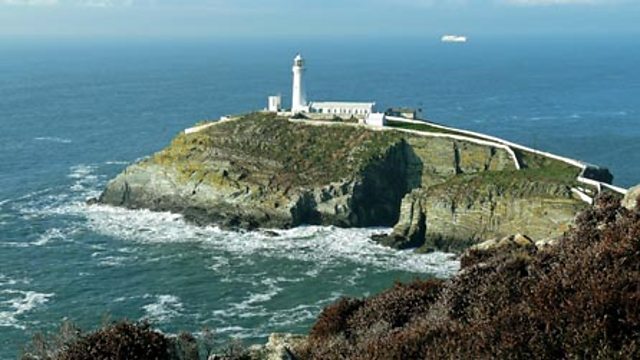 South Stack lighthouse, Anglesey (Photo: CJ Roberts)
North Wales has always been a smugglers paradise, particularly the remote beaches and landing places on Ynys Mon and on the Llyn Peninsula.
The reason is very simple. In the 18th and 19th centuries, and for many years before, the Isle of Man was not officially part of Britain and was therefore the ideal place to store contraband goods such as brandy, sugar and salt, store them with impunity and without any fear of seizure by the Crown. They could stockpiled and then be brought over to Britain, and to the coast of north Wales in particular, at leisure - and when the price was right!
Anyone walking the coastal path will be within touching distance of these smugglers who brought in the brandy and tobacco that government taxes had put beyond the reach of most ordinary people. They were, however, not the romantic figures of fiction and poetry but, rather, hard, vicious and cruel men who would rob, steal and kill whenever they felt necessary.
Smugglers' caves
William Owen, who came from the Ceredigion area, was perhaps the most noted of all the Welsh smugglers in the early 18th century. A vicious cut throat and rogue who, by his own admission, killed at least six men, he regularly used the beaches of the Llyn to land his illicit goods - until justice finally caught up with him and he was hanged in 1747.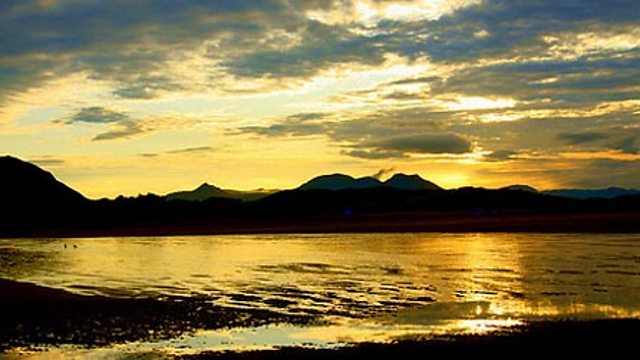 Traeth Morfa Bychan (Photo: Keith Evans59)
The beach of Morfa Bychan lies between Criccieth and Porthmadog. Here, at the northern end of the sand, walkers will find several low lying caves - regularly used by smugglers for the storing of imported goods before they were sold on by the distributors.
Go carefully inside one of these caves and it does not take much imagination to conjure up visions of midnight landings and muttered oaths, the catch the smell of brandy and rum, and to sense the lingering fear of sudden capture - smuggling, of course, being a capital crime.
Culver Hole
In the south of the country, illicit goods came, not from the Isle of Man but from the continent of Europe. John Lucas of Port Eynon was, for many years, the organiser of the smuggling gangs on the Gower. Along with George Eynon and Robert Scurlage he became rich on the proceeds and built himself an impregnable fortress to protect himself from the Excise men.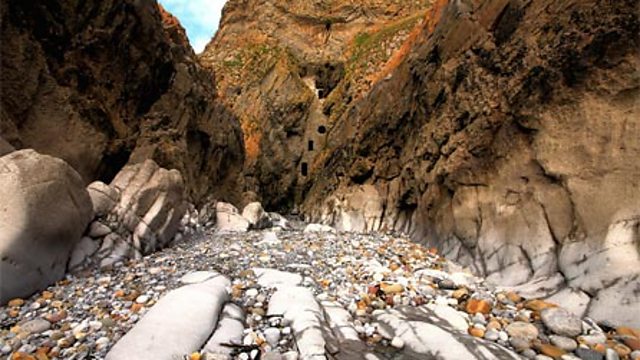 Culver Hole (Photo: Jo Evans1)
This was Culver Hole, an inlet that reached like a long pointed finger into the land. Lucas simply walled in the back part of the inlet, creating a castle 60 feet high, complete with windows from which he and his men were able to both look and fire. Culver Hole is there to this day and can be seen by anyone walking the Coast Path.
Visitors to the capital city of Wales will probably be unaware that Cardiff was once a centre of smuggling activity. At the end of the 17th century there was something of a clampdown on piracy around the coast of Britain and the people of Cardiff, then little more than a small port and village which, according to government records, had regularly protected Bristol Channel pirates, turned instead to smuggling.
Lundy, Flat Holm and Sully Island
All sorts of goods were smuggled in, either being landed along the muddy banks of the River Taff or carried, with seeming impunity, across the town quays. Much of the smugglers' produce was initially stored on islands in the Bristol Channel, places such as Lundy, Flat Holm or even nearby Sully Island, before being taken ashore at Cardiff.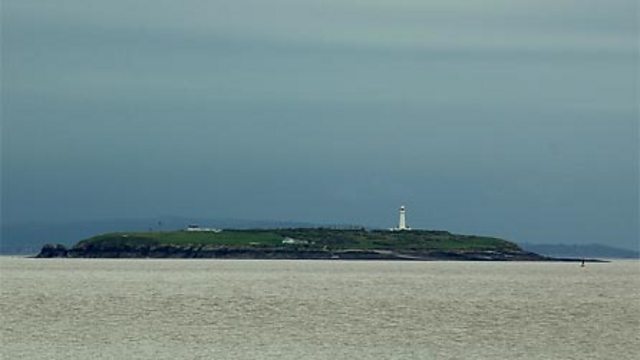 Flat Holm Island (Photo: Gale's photos)
Amazingly, during Queen Elizabeth's days, guns and ammunition were regularly sold by smuggling gangs to countries such as Spain - despite the fact that Britain and Spain were actually at war!
Smugglers v pirates
The differentiation between smugglers and pirates has always been blurred - they were both pragmatic trades and the men involved would happily turn their hands to whichever was most profitable at that moment in time.
The great Welsh pirates, men like Black Bart Roberts, Howell Davis and Henry Morgan, operated out of the Caribbean and Africa and rarely ventured into Welsh waters. But there were many others who plied their trade around the coast of Wales and locations connected to these villains can still be seen by people on the coast path.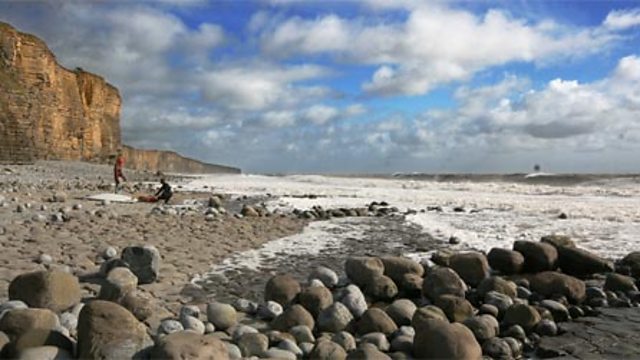 Llanwit Major (Image: welshlady)
John Knight of Lundy Island terrorised the Bristol Channel in a 10 year reign of brutality that lasted from 1780 to 1790. He operated out of several ports on the south Wales coast, most notably Llantwit Major, where he based himself in the Old Swan Inn, and Barry Island - which, in those days, really was an island, just off the coast.
The sudden appearance of Knight's armed brig, the John Combe, was a sight feared by all honest seamen until, finally, he was driven from Barry Island by customs men who fought a pitched battle with the pirate and recovered a huge cache of brandy and port. Knight retired to Lundy, however, and died a wealthy and, so it is said, a happy man.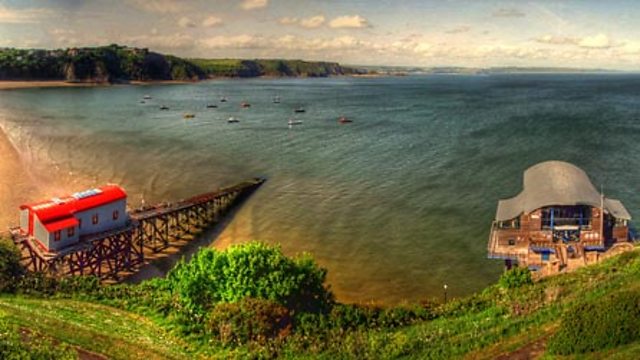 Tenby attracted pirates from as far away as Turkey (Photo: tony francisrees)
The sea around Tenby was, during the reign of Queen Elizabeth, infested by pirates. Amazingly, these ruffians were not just Welsh - there are records to say that pirates in the area came from places as diverse as Turkey, France and Ireland. Chief amongst these, however, was a Welshman, one John Callice who made the Point House Inn at nearby Angle his headquarters. The Inn is still open for business and is well worth a visit from anyone walking the Wales Coast Path.
The ghost of John Paul Jones
Tenby continued to be a popular spot for pirates right up until the 19th century. The American pirate John Paul Jones - although Americans prefer to call him the founder of the US Navy - was active in these waters at the end of the 18th century. He even landed on Caldey Island where there is a beach named after him. His ghost is said to haunt the island.
One of Jones' officers came from the Tenby area, the quaintly named Leekie Porridge - a genuine name, believe it or not - and would certainly have told the American of isolated bays where they could rest and lay up.
Almost any deserted spot on the Welsh coast was liable to be used by pirates and smugglers and there are dozens of fascinating, intriguing stories about these characters. Some knowledge of their activities will make a walk on the new Wales Coast Path so much more interesting.