Hinterland: creating stories out of the landscape
Every nation needs a detective show to call its own. Wales bizarrely didn't have one so we wanted to put that right with Hinterland. We were also passionate about working with Richard Harrington; we had all worked with him before and felt that there was an intensity about him that he'd bring to the part (which I think he delivers in spades).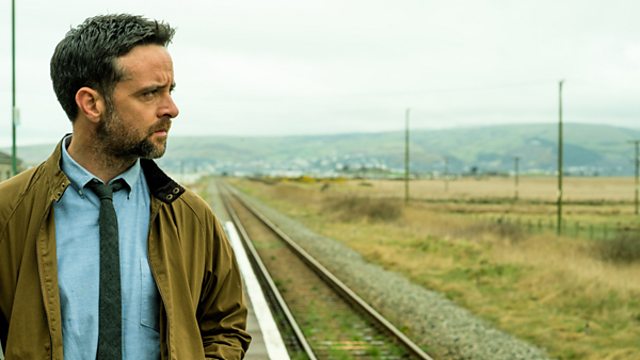 Richard Harrington as Mathias. Image copyright: Fiction Factory/S4C/All3Media/Tinopolis
In terms of the location, obviously it's a back-to-back show so we were looking for authenticity in both English and Welsh. It would have been difficult to develop the series in one of the urban centres, like Cardiff or Swansea so we decided to go for something more in the Welsh heartland.
We ended up going with Aberystwyth because there is a stark beauty to it. It feels like the last place - it's the end of the railway line and there's an inherent drama to it because of that.
All four stories were really grown out of the landscape. Episode one focuses on Devil's Bridge. Two and a half years ago I went there and took some photos. It was November, raining, there were no leaves on the trees and everything was covered in moss. The Hafod hotel next to it was wonderfully imposing and I thought, 'we have to have an episode that uses the legend of Devil's Bridge'.
Each of the episodes was grown out of things we discovered around there. The research process was terrific as we got to discover a new part of Wales on a personal level, but in terms of story it was an area that just kept on giving.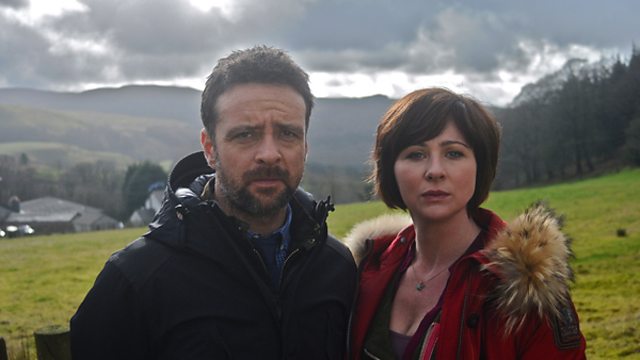 Richard Harrington and Mali Harries. Image: Fiction Factory/S4C/All3Media/Tinopolis
The landscape of west Wales bizarrely hasn't really been seen on network television. It's a stunning place though sometimes quite tricky to film in. There are no motorways in Ceredigion and we were filming from November through to May.
There were two days where we had to shut the shoot down due to snow. It was quite hostile for a couple of weeks in March when we were filming in a forest and it was -8°C. But in episode four, the sun finally came out and we had a couple of glorious weeks on the marshlands in Borth. It was nice to see the cast and crew eating ice creams at last instead of freezing!
We wanted Hinterland to be an indigenous Welsh drama. The show is top-to-toe Welsh talent - Welsh producers, Welsh directors, Welsh writers, Welsh cast and a Welsh crew. We wanted to raise the bar to show what is being done in Wales with Welsh talent. Our guiding principles were that we wanted Hinterland to be grown-up, dark and sinewy and to have an energy and a boldness.
Ed Talfan is the producer of Hinterland. You can watch the first episode of Hinterland on Saturday 4 January at 9.30pm on BBC One Wales.