Hi-tech twist for ancient relics
Ten north Wales relics that are currently in storage or on display in museums from Chester to Cardiff have been brought back to life with the help of digital lasers.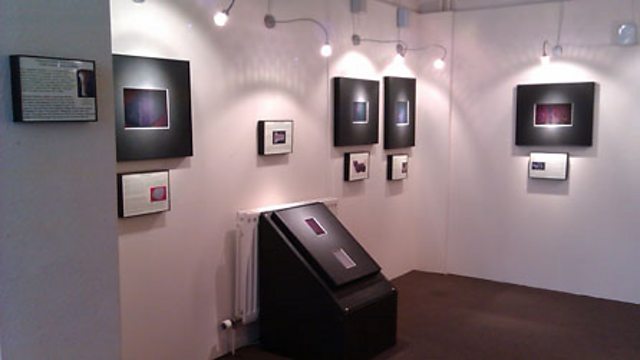 The exhibition at Llandudno Museum
The relics have been created as holograms and are now a touring exhibition. The holograms were produced in collaboration with OpTIC in St Asaph (part of Glyndr University) in Denbighshire and View Holographics in Colwyn Bay.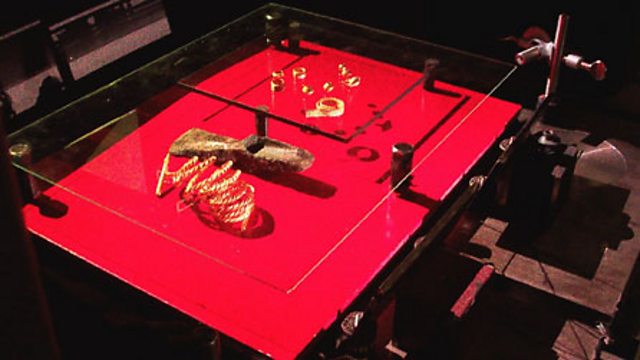 Artefacts from the Burton Hoard, found near Wrexham, on the exposure table at OpTIC for the creating of the hologram.
The artefacts on show are:
An owl shaped Tudor cup and ring
a lead drove found at Vallecrucis Abbey in Llangollen
A Bronze Age axe head found at Dinas Bran, Llangollen
A 14,000 year old decorated horse jaw bone from Kendrick's Cae, Llandudno
Roman brooches found in Rhyl
The Bardsey Crows
Roman beads found in Bangor
Stone relief tablet depicting the Roman god Mars from the Roman Segontium fort near Caerarfon
A decorated bronze plaque reputedly thrown into the waters of Llun Carreg Bach, Anglesey during the Dark Ages
The Holograms Exhibition runs at Llandudno Museum until Friday 8 April (excluding Mondays). Call 01492 876517 for details.
You can find out more about the technology used to create the Virtual Artefacts Touring Exhibition on the Llangollen Museum website. It also has a tour timetable.
You can read more about the exhibition in this Daily Post article.