RS Thomas' church paraphernalia for auction
Items from RS Thomas' time at St Mary Magdalene Church are to go under the hammer next week. The poet was the curate at Tallarn Green in Hanmer, Flintshire between the war years of 1940 and 1942.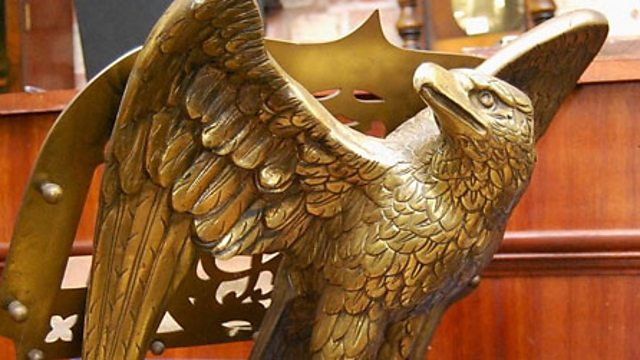 The brass eagle lectern from St Mary Magdalene Church. Courtesy of Bonhams.
Thomas made little attempt to disguise his unhappiness while living in this Anglicised village near the Welsh-English border, and is still remembered for his gloomy sermons during his time at the parish. It is thought that he began writing poetry while living in Flintshire.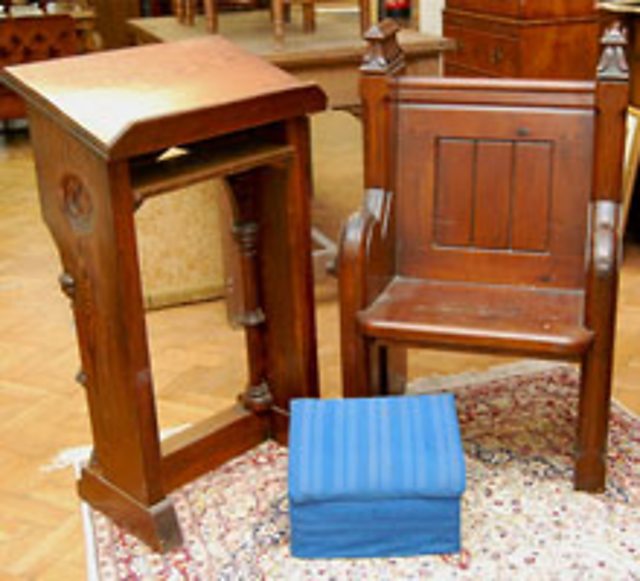 Items from the church, which was closed in 2007 due to the dwindling congregration, going under the hammer on Monday 10 May at Bonhams in Chester include a brass eagle lectern, alter table and clergy stall. They are expected to fetch around £750.
Feel free to comment! If you want to have your say, on this or any other BBC blog, you will need to sign in to your BBC iD account. If you don't have a BBC iD account, you can register here - it'll allow you to contribute to a range of BBC sites and services using a single login.
Need some assistance? Read about BBC iD, or get some help with registering.