Not lost - just hiding in cyberspace
We sneered at it for years; not any more. Self-publishing, if not exactly cool, has become something that no professional writer can afford to dismiss.
With the ebook revolution, it's never been easier - or cheaper - to publish your work and make it available to millions of readers worldwide.
For an unknown writer, the chances of big profits are as remote as scoring on the lottery. And while it only takes a minute to tick a few numbers, writing a book can rob you of whole years of your life. It could be you, but it probably won't be. However, for a published writer - a recognised name - it's a different story.
Most professional novelists, for example, have a handful of books which - usually because they've changed publisher - have gone out of print. If you've got the rights back, why not self-publish them as ebooks? What's to lose by jumping into the virtual pool with all the first-timers and the no-hopers who think they're brilliant... and hoping that your history will keep you afloat?
Which, in most cases it does because, without a publisher, up to 70 per cent of the profits can be yours... in theory. I'm about to test the system by e-publishing two early novels originally released under a pen name... and will report back anon.
Meanwhile, some established novelists are experimenting online with entirely new novels which might otherwise be difficult to place with a publisher.
Roger Granelli, from Pontypridd, long acclaimed as a literary writer, recently switched to crime novels. The first one, Dead Pretty, features Mark Richards, teenage-offender hero of one of his finest early novels, Status Zero (Seren 1999), now grown up and working as a private investigator.
When Dead Pretty, didn't do as well as expected and Roger was in search of a new publisher, he'd already written the sequel. This is The Lost Ones, which takes Mark Richards back to his roots to search for a small boy - son of a woman from a rich Home Counties family, now living on "a crap Welsh estate".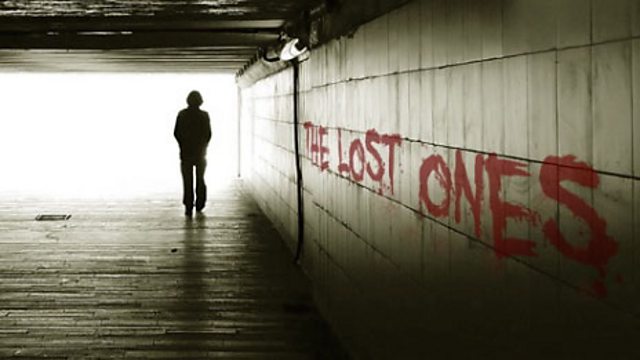 Cover of Roger Granelli's novel The Lost Ones
But there was an unforeseen problem. New publishers like to go in with an entirely new concept. They don't like sequels to books they didn't publish. So, while Roger's agent is testing the market on a third thriller, The Lost Ones is now out solely as an ebook. Times have changed so rapidly that his London literary agent even helped with the procedure.
"We'd thought we'd go down the ebook route, to keep my name out there," Roger says, "especially as I get a lot of emails and visitors to my website asking me if there is going to be more books featuring Mark Richards."
But the ebook route is a whole different world which at first seems, to both writer and reader, all too nebulous and well-removed from the reality of books on shelves.
"It's hard to promote something you can't feel and touch, and library talks and book tours would be somewhat difficult too," Roger says with a certain trepidation.
Could be that a spot of techno hand-holding is called for.
"As The Lost Ones is sold as an Amazon Kindle ebook, if people click on it they will immediately see my Amazon Book Page, where they can check out my publishing history and see that I've had eight books conventionally published and that I have a London agent.
"As for the problems in promoting a 'virtual book', I've tried to get around this by making full use of my Facebook and Twitter accounts. I've sent the cover of the book to all my Facebook friends and a fair few of them have bought the ebook. Hopefully they will interact with their friends and more people will take an interest in the book. Ideally, ebooks and conventional books can co-exist and feed off one another."
Can they? It's still early days. In less than two years, what we used to think of as 'vanity publishing' has become a very valid option at all levels of the game.
Scary...