Not all plain sailing for the weekend
It feels more like summer again today with plenty of sunshine and a few cumulus clouds.
The downside to the fine and warm weather, though, is a high or very high pollen count today and tomorrow.
If you suffer from hay fever the best place to be is on the coast with a refreshing sea breeze. 
Over the next few days, there's plenty more dry weather to come thanks to high pressure but it's not all plain sailing for the weekend.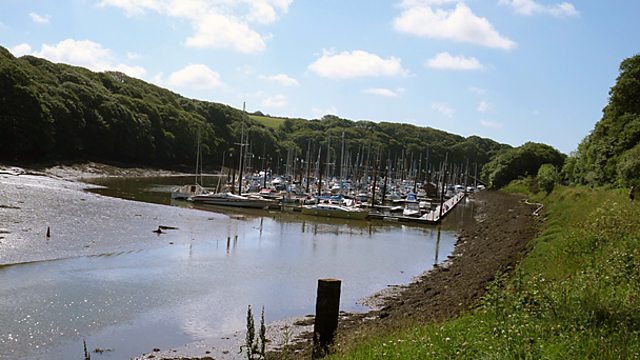 Neyland Upper Marina at low water. Photo: Roger Chapman
A weak front will bring more in the way of cloud and a few mainly light showers.
Otherwise it will mostly be dry, with breaks in the cloud allowing some bright or sunny spells.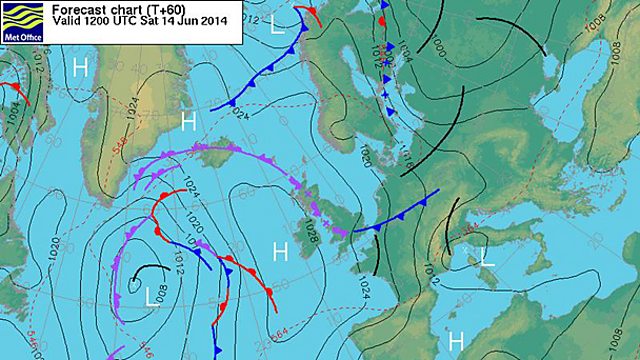 Forecast chart 14 June 2014
Highest temperatures over the weekend will reach around 19 to 21°C so feeling pleasantly warm but slightly cooler on the north and west coast, nearer 15 to 17°C, with a breeze off the sea.
Next week, high pressure will stay close by keeping it mostly dry and settled with variable amounts of cloud and sunny spells.
I wouldn't rule out one or two showers but a lot of dry, warm, or even very warm, weather looks likely.
Fingers crossed it will last until the summer solstice on June 21.