Big Font. Large Spacing embarks on 2D film tour
A short while ago I wrote about Welsh film Big Font. Large Spacing, and how it made its world premiere at the Atlanta Film Festival.
Now the production company behind the film is taking it on tour around UK universities, with portable 2D screenings using a 10 foot outdoor cinema screen.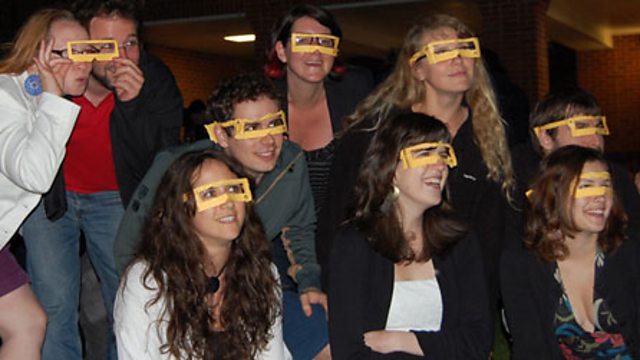 The cinema is pitched as the indie alternative to recent obsession with 3D, with audience members making their own 2D glasses out of cardboard and sellotape.

33Story screened the first outdoor showing of the film at Newport University last month, and the film enjoyed its English premiere at Linacre College, Oxford University last Friday.

Writer/director Paul Howard Allen explains: "2D cinema is about challenging conventional distribution models which give small independent film makers a pretty raw deal.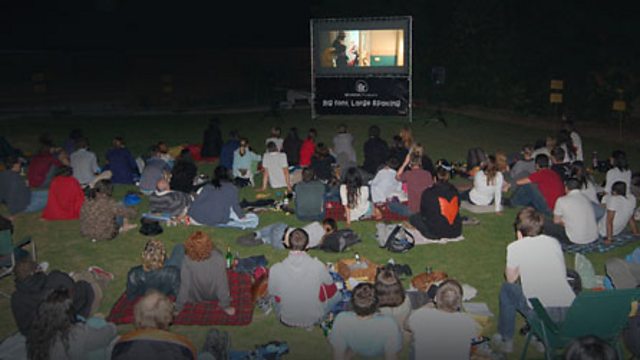 "Building our own cinema gives us the opportunity to show our film as many times and in as many places as we like which is extremely exciting."
For more information visit the 2Dcinema website and 33Story Production website.
Feel free to comment! If you want to have your say, on this or any other BBC blog, you will need to sign in to your BBC iD account. If you don't have a BBC iD account, you can register here - it'll allow you to contribute to a range of BBC sites and services using a single login.
Need some assistance? Read about BBC iD, or get some help with registering.