The secret life of Bletchley code-breaker Mair Russell Jones
BBC Wales News reports on the incredible secret life of 94-four-year-old Mair Russell Jones.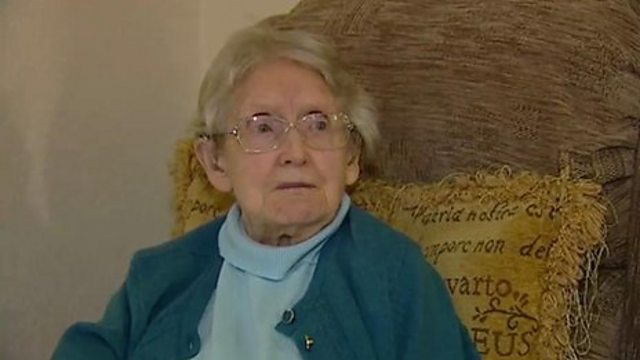 Mair Russell Jones remembers her code-breaking days at Bletchley Park in Milton Keynes
For over 50 years Mair kept quiet about her wartime work which helped to hasten the end of World War Two by anything up to four years.
Mair features in a BBC Wales Documentary on the unsung heroes of the Government Code and Cypher School (GCCS). One of an elite group of code breakers, Mair was selected to serve at Bletchley Park.
In 1941, Mair from Pontycymmer, was an ordinary 23-year-old, studying for a degree in music, Welsh and German at Cardiff University. She had a boyfriend and harboured ambitions to become a teacher or professional pianist.
One day Mair felt a tap on the shoulder from a gentleman who'd noted her ability with languages and puzzles. Remembering the event, Mair said:
"He told me he was from the Foreign Office - and so I've always just said I worked for the Foreign Office during the war - but of course he was really from MI6."

"He said he'd heard I was very good with languages and puzzles, and would I like to try out for a top-secret project.

"A few of us went on the train up to Bletchley, had an interview and did some tests, and the next thing I knew I was in a hut miles away from home, trying to interpret Enigma cyphers."
Read the full account of Mair's code-breaking days at Bletchley Park on the BBC Wales News website.
Code Breakers: Bletchley Park's Lost Heroes can be seen on the BBC iPlayer until Saturday 5 November 2011