Gareth Jones - investigative journalist
"He was a brilliant student," says historian Patrick Wright. "He got a 1st in French at Cambridge and taught himself Russian. When he left University he worked as a journalist and as Secretary to Lloyd George.

He visited Germany regularly but Russia, where his mother had once lived, was where he really wanted to go." In the late 1920s this was not possible - it was barely 10 years since the Communists had killed the Czar and relations between western powers and the Soviet Union were, to say the least, frosty.

However, in 1930 a diplomatic thaw gave Gareth his chance and over the next four years he made three visits to the Soviet Union. What he saw horrified him.

With his knowledge of Russian, Gareth was able to get off the beaten path and look at people and places no other westerner possibly could. He roamed the country, met the people and saw for himself that Stalin's wonderful "new world," particularly in the Ukraine, was very far from ideal. Murder, mass deportation, burning of farms, deprivation of essential food and medical aid, Gareth Jones witnessed it all.

On his return he wrote about the conditions of the Ukraine, where the persecution of the people eventually resulted in ten million deaths - state directed genocide on a massive scale.

Stalin and his government were not best pleased and banned him from the country. Even many western journalists howled him down. Men like Pulitzer Prize winner Walter Duranty, desperate to maintain his good relations with the Soviet Union, wrote "There is no death from starvation in the Ukraine - but there is widespread mortality from diseases due to malnutrition."

Gareth Jones did not back down in the face of this criticism. He was determined that the world should hear about the famine that had taken, and would continue to take, so many lives. And his journalistic career continued unabated. He went to America and was a spectator to the great Depression. Then he travelled to report on events in Germany where he actually flew in the same plane as Adolf Hitler.

"If this aeroplane should crash," he wrote, "the whole history of Europe would be changed. For a few feet away sits Adolf Hitler, Chancellor of Germany and leader of the most volcanic nationalist awakening the world has ever seen - - - He does not look impressive. His handshake was firm, but his large outstanding eyes seemed emotionless as he greeted me."

Sadly, Gareth himself did not have long left to live. His curiosity in world events next took him to China.

He travelled to Inner Mongolia. And here, on the eve of his 30th birthday, he was captured by bandits and killed.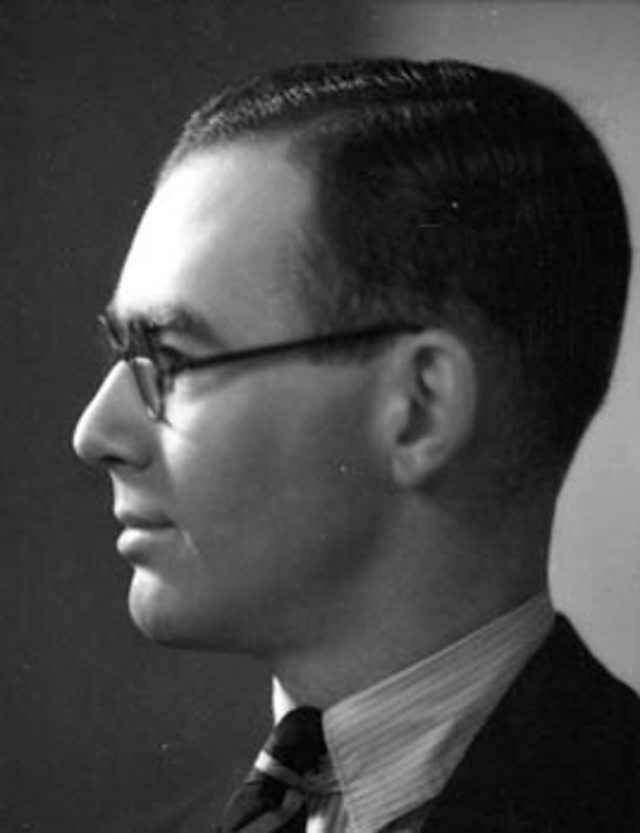 Gareth Jones. (Image provided by www.margaretcolley.co.uk)
It was a troubled time in this part of the world and there is no doubt that Chinese leaders knew what Gareth had uncovered in Russia. Whether or not his death was politically motivated will probably never be known - and if it was, who or what was the moving force behind the murder?

The story of Gareth Jones is told on Past Master, Sunday 21 March, 2pm, BBC Radio Wales.
If you want to add a comment to the Wales History blog (or any BBC blog) you will need to sign in to your BBC iD account. If you don't have an account, you can register here to set up a BBC iD account. Read about BBC iD.